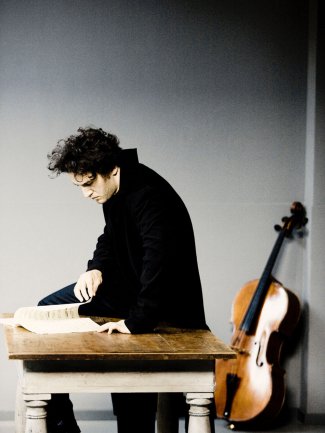 Nicolas Altstaedt on receiving a Gramophone award
29/9/2020
Nicolas Altstaedt reflects on the idea and background of the CD that won him a Gramophone award in the Chamber Music category this year:
"Making this recording a reality is fulfilling a dream I have cherished ever since a spring day in March 2011, when I rehearsed Bartók's Piano Quintet in New York for the first time – just a few streets away from his apartment block on 57th Street.
From the very first note I had the feeling that this music had been slumbering for ever in a collective unconscious of which we are all part: strange and yet familiar. Next day I told Barnabás Kelemen about it, at a concert his string quartet was giving at the Hungarian Embassy in the Upper East Side.
We recalled our memories of that last summer we had spent together in Kaposvár, listening late into the night not only to Ferenc Rados playing the piano, but also to some unforgettable gypsy music.
The shadows cast by the Dolomites at Toblach on Gustav Mahler's 9th Symphony also seem to permeate the slow movement of Bartók's Quintet; the doors of Bluebeard's Castle appear ominously on the horizon, Till Eulenspiegel passes by in a flash of silver, then the cymbalom and the sounds of the csárdás summon up the primal spirits.

The listener's consciousness shifts hazily between dream and reality, memories and fiction; in an instant, time as we know it vanishes, and we can sense something new.

Music can make what remains unsaid actually audible, as in the great String Trio of Sándor Veress, with its contrasting modal sounds, pastoral folk idioms, twelve-note harmony and archaic freedom of movement; with its improvisando ending that sees the visions of diabolic dances and the primordial polyphonic rhythms of twitching bodies fading away. Here is originality without conscious intent: authenticity in every detail of the whole work."
Anna Rodrigues
Legal & Business Affairs Associate