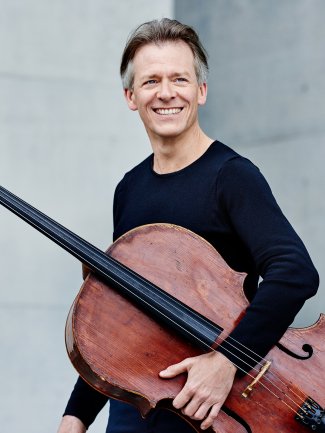 Alban Gerhardt releases new album Shostakovich: Cello Concertos
28/8/2020
Alban Gerhardt releases his new album Shostakovich: Cello Concertos today, 28 August on Hyperion. The live recording of Cello Concerto No.1 in E flat Major and Cello Concerto No.2 in G Minor with WDR Sinfonieorchester and Jukka-Pekka Saraste was made in November 2018 in Cologne and becomes The Sunday Times album of the week this month.
"[…] Gerhardt one of the finest before the public, plays both works with an intensity, bravura and scrupulous attention to to the score, honouring Rostropovich's championing of these masterpieces without copying them." (The Sunday Times)
Gerhardt and his new release have also been portrayed on pizzicato and the Tagesspiegel.
Parts of the recording are also available as video footage on YouTube.