Watch: Jasper Parrott in ​

"

ResiliArt: Classical Music's New World" webinar
21/6/2020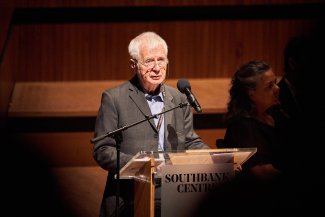 On Monday 22 Jasper Parrott took part in ​"ResiliArt: Classical Music's New World" webinar from Global Foundation for the Performing Arts in partnership with the UNESCO 2005 Convention.
Due to COVID-19 artists, conservatoires, concert venues and festivals have altered their operations and schedules significantly. However, this time of re-assessment has inspired new ways of keeping our artform alive. Opportunities for greater international connection and resource sharing are expanding and alternative futures are being developed.
Alongside other internationally recognised individuals, the guests will be articulating their predictions and answering your questions.
In times of crisis, we need art more than ever. People in self-isolation singing and dancing together from balconies showed us that culture and creativity give us the power to stand united. Art is resilient. Art makes us resilient. The ResiliArt movement is committed to highlighting the impact of COVID-19 on the cultural sector.
Watch the webinar here: