HP's statement on COVID-

19
19/3/2020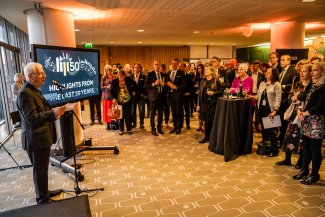 As of 19 March, all HarrisonParrott staff are working from home, as part of the company's response to the COVID-19 crisis.
Our globally based staff are fully set up for remote working with appropriate remote technology support, consistent with HP's privacy and security policies to ensure there is no business disruption. We expect to remain fully operational and accessible for all matters, and will continue to respond quickly and efficiently to all enquiries.
We will continue working within our usual office hours.
Those wishing to get in touch with staff can use the email addresses, telephone and mobile numbers listed on the Contacts page as normal.
Our Executive Committee is meeting daily, using virtual meeting technology, and are monitoring the situation and adhering to government advice to help inform our next steps.
HP is committed to doing our part to limit the spread of the virus and remains dedicated to supporting and protecting the health and safety of our staff and clients.
Innovation, expertise and responsiveness remain the hallmarks of HP and we will continue to deliver our vision of ​'championing creative excellence' for our artists, touring clients and artistic partners. HP's restless and challenging spirit is as strong as ever whilst we deal with the immediate challenges and issues that the virus has impacted on the classical music industry.
"Our thoughts are with everyone that has been impacted and affected by the virus. Keeping safe and healthy must be the highest priority but let's all rediscover many of the riches of music, knowledge, literature, history, the arts in general — and also our own imaginative and creative resources for which we may have found too little time in the over hectic recent past.
It is natural to feel threatened or even overwhelmed by the upending of so much that we have believed for so long to be certainties in our lives but let's all lift our gazes and engage optimistically with all of the good things we can contribute to the new realities we will need to create bravely together." — Jasper Parrott