Lise de la Salle performs Schumann
12/4/2019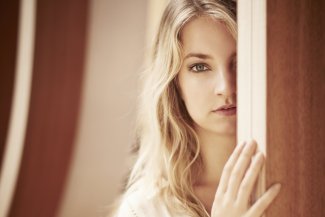 On 17 and 18 April Lise de la Salle performs an impressive Schumann-diptych project in Bogota Teatro Mayor. Mirroring Robert and Clara's concertos, Lise joins Eckart Preu and Orquesta Filarmonica de Bogota with Robert Schumann's Op.54 concerto on 17th, in a concert broadcasted throughout all national TV channels.
The next day an all-female power concert takes place under the baton of Zoe Zeniodi conducting Fusion Filarmonica (an orchestra formed of the best young musicians of OFB) in Clara Schumann's Op.7.
This follows a performance with Thierry Fischer and Bergen Philharmonic in Lise de la Salle's praised interpretation of Rachmaninoff's Concerto for piano No.3, and precedes a very expected concert with Atlanta Symphony and Lionel Bringuier in Ravel's Concerto in G Major in a few weeks.
François Guyard
General Manager (HP Paris)