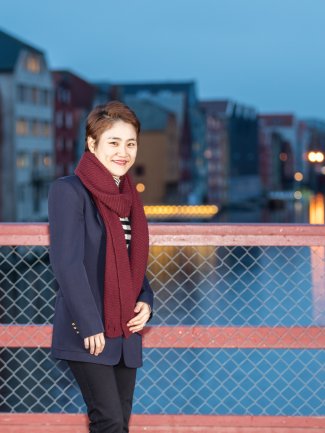 Han-Na Chang returns to Gothenburg Symphony

&

Oslo Philharmonic Orchestra
8/3/2019
Conductor Han-Na Chang travels to Scandinavia in March, stopping first in Gothenburg, Sweden for a series of concerts with the Gothenburg Symphony. The concerts take place on 13 and 14 March at the Gothenburg Concert Hall, with Chang conducting Beethoven's Symphony No.3 and Nystroem's Concerto Ricercante. The programme will be repeated in Åhaga Hall in Borås on 15 March.
Han-Na Chang will then visit Oslo to conduct Beethoven's Symphony No.3 with the Oslo Philharmonic Orchestra, along with Sofia Gubaidulina's Offertorium, a captivating contemporary violin concerto performed by soloist Baiba Skride. The concert will be given at Oslo Concert Hall on 21 March.
Chang will return to Norway in May to conduct Trondheim Symfoniorkester, where she is the Chief Conductor and Artistic Leader. The TSO's final concert of the season will feature Beethoven's Symphony No.6 and Richard Strauss' symphonic poem Don Quixote with Norwegian cellist Truls Mørk.