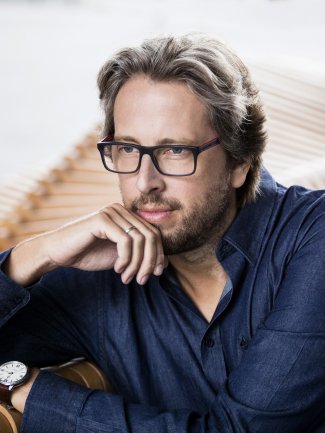 MICHAŁ

NESTEROWICZ

DEBUTS

WITH

HR-SINFONIEORCHESTER
14/1/2019
Next week Michał Nesterowicz debuts with the Frankfurt Radio Symphony Orchestra, conducting four concerts of Mendelssohn, Sibelius and Mussorgsky on the 24, 25, 26 and 27 January at the Sendesaal des Hessischen Rundfunks (Frankfurt), the Kurhaus (Wiesbaden) and the Stadthalle (Aschaffenburg).
On the 26 January in Wiesbaden, the programme includes Christian Mason's Eternal Return (Uraufführung). This piece is part of a special concert that celebrates Breitkopf and Härtel's 300 year anniversary.
Other upcoming engagements include a debut with the Trondheim Symphony Orchestra, a tour to Kuwait with the Royal Philharmonic Orchestra, and concerts and a recording week with the Printemps des Arts de Monte Carlo.