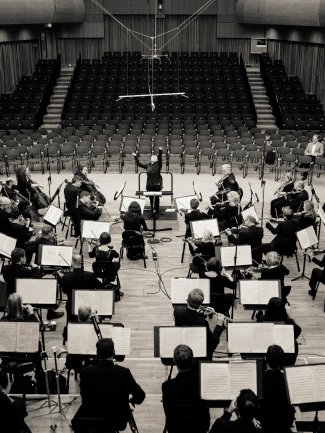 BBC

National Orchestra of Wales tour to China
17/10/2018
BBC National Orchestra of Wales embark on a five date tour across China with principal chief conductor Xian Zhang and soloists Shimeng Sun and Jiapeng Nie.
The tour begins in Beijing for two concerts in the National Center for Performing Arts. The first concert on 15 December features harp soloist Shimeng Sun playing Mozart's Concerto for Flute and Harp, which is framed by Rossini's L'Italiana in Algeri Overture and Dvořák​'s Symphony No.8. The second concert at this prestigious venue features a different programme, this time with cellist Jiapeng Nie in Tchaikovsky's Variations on a Roccoco Theme for Cello and Orchestra, alongside Glinka's Overture from Ruslan and Ludmilla, and Shostakovich's Symphony No.5.
From Beijing, they head to Changsha's Concert Hall (18 December) and Wuhan's Qintai Concert Hall (19 December) to perform the Glinka, Mozart and Dvořák works. The final concert in the tour on 21 December takes the Orchestra to Shenzen Concert Hall where the Glinka and Dvořák works are joined by Liszt's Piano Concerto No.1.
Rafi Gokay Wol
Director & Head of Creative Partnerships & Tours