Les Siècles tour Modena and Udine
8/8/2018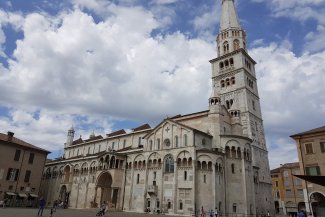 Les Siècles travel to Modena and Udine for concerts on the 16 and 17 October, conducted by François-Xavier Roth with soloists François Dumont and Daniel Roth.
The programme performed in both Modena's Teatro Comunale Luciano Pavarotti and Udine's Teatro Nuovo, features Franck's Variations symphoniques, Saint-Saëns' Bacchanale from Samson et Dalila, Ravel's Piano Concerto, and Saint-Saëns' Symphony No.3.
Led by François-Xavier Roth, Les Siècles brings together musicians from the best French ensembles with the aim of recreating the sound and aesthetic of music not only ancient, but also classic, romantic and from the twentieth century.