Nikolai Lugansky returns to Wigmore Hall
20/4/2018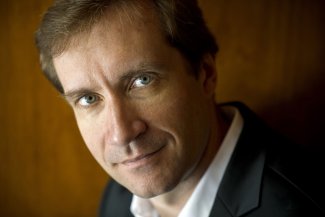 On 28 April Nikolai Lugansky returns to Wigmore Hall for a solo recital featuring a programme of Debussy, Schumann and Rachmaninov Preludes. Lugansky has recently released an album of Rachmaninov's Preludes with Harmonia Mundi which has received praise from The Financial Times and Classica.
"[Lugansky] has the Russian sound at his fingertips, the virtuosity, a deep feeling for the music, and the ability to enchant the ear in the slower pieces as if sprinkling magic from a Russian fairy tale" (Richard Fairman, The Financial Times)
Upcoming solo recital dates for Lugansky include Namur on 21 May, Ourense on 7 June and Lille on 9 June which will all feature programmes including Rachmaninov Preludes.