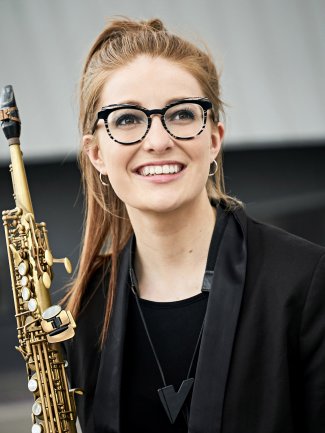 BBC

Young Musician: Forty Years Young featuring Jess Gillam
27/3/2018
To mark the 40th birthday of BBC Young Musician, a look back at this hugely influential competition focusing on the soaring careers of the three finalists from 2016, including HP and Polyarts' very own saxophonist Jess Gillam (along with cellist Sheku Kanneh-Mason and French horn player Ben Goldscheider).
From its inception in 1978, BBC Young Musician has been a national institution and performers who have won or taken part amount to a roll call of contemporary British classical music. It's a showcase keenly watched by the music business and an appearance in the final often opens the door to a major career.
Even by the high standards set by the competition, the most recent final in 2016 was very special indeed. Jess has already featured as a soloist at the Proms and all finalists are tipped for stellar careers. This programme follows Sheku, Jess and Ben over the two years since the final, seeing how these young players, all of whom are still in their late teens, are balancing the demands of a blossoming career with their studies at music school.
Tune in to BBC FOUR on Tuesday 3 April from 8.00pm‑9.00pm to catch the documentary in full.