Lisa Batiashvili announced as Artistic Director of Audi Sommerkonzerte
1/2/2018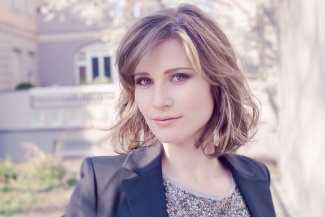 Lisa Batiashvili has been announced as the next Artistic Director for Audi Sommerkonzerte Ingolstadt. This two-year position will begin in 2019, the year in which the festival celebrates its 30th anniversary.
Batiashvili, who has lived in Germany for over 25 years, commented ​"Germany is the land of great engineering and musical creations". Talking of the connection and similarities between Audi and classical music she says ​"Both aspire to the highest class and unbeatable quality."
In addition to planning the concerts and overall concept of the summer festival, Batiashvili will also perform in concert herself.
"It's mainly artists and their ideas that give a festival a profile and make it special," says Melanie Goldmann, Head of Communication Culture and Trends at Audi ​"That's why we are very proud to enter into [this] strong alliance with [an] outstanding artist."
Ed Milner
Associate Director, Artist Management
Charlie-Rose Blockley
Manager, Composers & Artists