Alban Gerhardt tours with Quintet
24/11/2017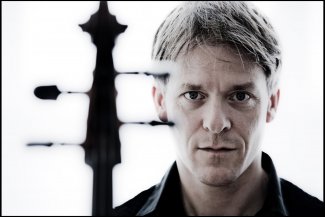 Alban Gerhardt tours Europe with Baiba Skride, Gergana Gergova, Brett Dean and Amihai Grosz performing Mozart's String Quintet in C Major, Brett Dean's own Epitaphs and Brahms' String Quintet No.2 in G major. All outstanding international musicians and keen chamber musicians, they regularly perform together as a quintet.
During this recital tour, they perform in the Tonhalle, Zurich; Muziekgebouw, Amsterdam; Dortmund, Erlangen, Luxembourg and finish the tour in Trento. Later on this season, the Quintet will take the program to the Rheingau Musik Festival where Alban has previously performed with WDR Sinfonieorchester Köln under the baton of Jukka-Pekka Saraste.
Later this season, Alban gives the premiere of a new concerto by Brett Dean with the Sydney Symphony Orchestra and then with the Berliner Philharmoniker and Sakari Oramo later in the year.