Alice Sara Ott tour Japan with her new album, Wonderland
23/9/2017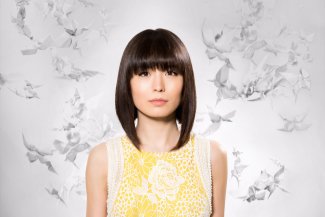 This week Alice Sara Ott embarks upon a ten-date solo recital tour of Japan, performing music from her new album, Wonderland for Deutsche Gramophone.
The tour begins on 27 September with a recital at Kumamoto Prefectural Theater, and features a sold out recital with a pre-concert talk at Tokyo Opera City (30 September). Alice also performs at Hyogo Performing Arts Theatre (28 September), Fukushima City Concert Hall (1 October), Acros Fukuoka Symphony Hall (3 October), Sapporo Concert Hall ​"Kitara" (4 October), Hitachi Systems Hall Sendai (5 October), Machida Citizen Hall (7 October), Kumagaya Bunka Souzoukan (8 October), and Kyoto Toyama Memorial Baroque Sall (9 October).
Audiences in Japan are the first to hear this recital programme following the release of Wonderland earlier this month. In spring 2017 Alice will tour the programme throughout Norway and Germany, performing recitals in cities including Oslo, Frankfurt, Stuttgart, Berlin, Dusseldorf and Munich.
Alice continues to showcase her creativity and diversity, not only as a musician but also with brand and artistic partnerships. Together with the release of Wonderland Alice presented her own merchandising line, ​"Alice's Accessory Land" with products ranging from t‑shirts and coffee mugs to postcards and bags.