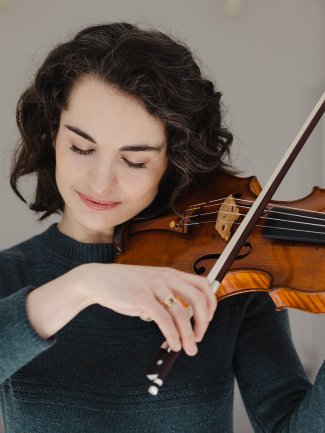 Alina Pogostkina gives Festival performances in Turkey and Germany
26/5/2017
The month of June is all about festivals for Alina Pogostkina. Her first performance is at the Istanbul Music Festival where she plays Beethoven's Violin Concerto with the London Chamber Orchestra and Christopher Warren-Green (1 June). The concert takes place at the Hagia Eirene Museum, one of the oldest churches of ancient Constantinople.
From Turkey Alina heads back to Germany for a concert at the Mozartfest Würzburg with the Ostrobothnian Chamber Orchestra under the baton of their Chief Conductor Sakari Oramo performing Mozart's Violin Concerto No. 4 (10 June).
Finally, Alina teams up with Risto Joost and the MDR Sinfonieorchester in Erfurt playing Vasks' Distant Light (24 June) in the opening concert of this year's MDR Musiksommer.
Karin Schwarz-Feyhl
Associate Director, Artist Management