Pierre-Laurent Aimard, Münchner Philharmoniker and Valery Gergiev perform together in Munich and the

US
24/3/2017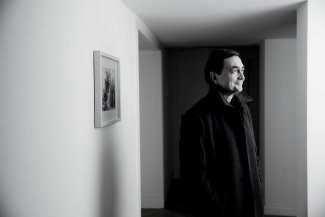 This week Pierre-Laurent Aimard joins Münchner Philharmoniker and Valery Gergiev to give five concerts in Munich and the US.
The series begins with three performances at the Philharmonie im Gastieg, Munich where Aimard plays Ravel's Piano Concerto in G major (27 & 28 March) and Ravel's Piano Concerto for the Left Hand (29 March).
Aimard then travels to North America with the orchestra and Gergiev to give concerts at Newark's New Jersey Performing Arts Center (2 April) and New York's Carnegie Hall (3 April), which will be broadcast live on WQXR.