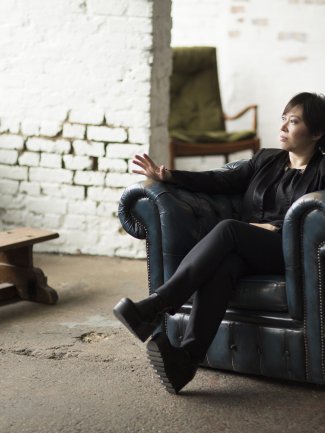 International Women's Day: Xian Zhang conducts world premiere of Speak Out
6/3/2017
Xian Zhang conducts the BBC National Orchestra & Chorus of Wales and children's choir Côr y Cwm in the world premiere performance of Kate Whitley's Speak Out on International Women's Day, 8 March.
Whitley's new work is set to the text of Malala Yousafzai's 2013 UN speech, which argues for every girl's right to an education. Attacked by the Taliban in 2014 for attending school, Yousafzai has since become a global advocate for millions of girls being denied a formal education, and in 2014 she was awarded the Nobel Peace Prize.
The performance, which takes place in Cardiff's Wales Millennium Centre, is broadcast on BBC Radio 3 at 9.30pm on 8 March. Xian Zhang, who became Principal Guest Conductor of the BBC National Orchestra of Wales in September 2016 and is the first female conductor to hold a titled role with a BBC Orchestra, also directs Mendelssohn's Concerto for Piano, Violin and Strings (with sisters Baiba and Lauma Skride) and Zemlinsky's The Little Mermaid – hear the full concert on BBC Radio 3 from 7.30pm on 9 March.
Jane Brown
Director, Artist Management