Esther Yoo debuts with the Minnesota Orchestra
31/10/2016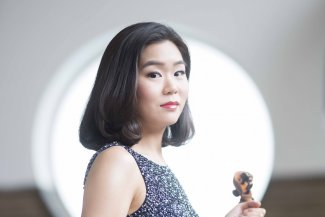 Esther Yoo debuts with the Minnesota Orchestra under the baton of Osmo Vänskä on 3, 4, and 5 November. Yoo performs Bruch's Violin Concerto in a programme that also includes Copland's Lincoln Portrait and Dvořák's Symphony No.9.
This performance follows Esther's successful US and Canadian debuts with the Charlotte and Toronto symphony orchestras last month, performing Tchaikovsky's Violin Concerto.
Her performance on 4 November is broadcast live on Minnesota Public Radio and features an interview with Esther discussing her thoughts on Bruch's Violin Concerto.
"From the first notes, she made it her own…She played the concerto not as an extroverted showpiece but as a tender contemplation of life"
The Charlotte Observer
"Yoo had all the artistry to create a memorable performance… Yoo's cadenzas were breath-taking. Her melodic playing was soulful. She responded to all the virtuosity that this giant work demands."
Toronto Concert Reviews