A statement from Jasper Parrott on the

EU

Referendum result
24/6/2016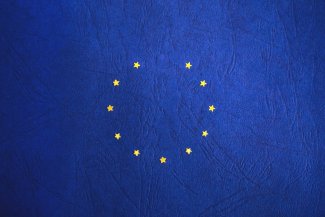 "The result of the referendum on the UK's membership of the European Union makes this a sombre and disheartening day for all of us.
Forged out of the bloodiest war in history after centuries of conflict and division, the European Union – however flawed it may be – has been at the heart of an international movement to share an enriching diversity of languages, cultures and aspirations, and celebrate the good of humanity.
The United Kingdom, one of the most active and successful laboratories for artistic and cultural pluralism, should remain true to this – one of history's greatest projects.
We at HarrisonParrott are deeply committed to the idea that our business and our lives benefit immensely from the fact that our artists and our staff share such a diverse range of nationalities, languages and cultures, and we take great pride in the success of our open and internationally inclusive recruitment policy.
The referendum, in the considered opinion of many leading figures and commentators, was never really necessary – it was promised largely for party political purposes.
I believe government, in its reckless decision to hold it, has failed us all in its primary duties of keeping us safe, protecting our welfare, and honouring our alliances and commitments. I fear this will go down in history as one of the great follies of vanity and opportunism.
The power of music and the arts is universal. It brings us all closer together in a creative and non-discriminatory way, which can only benefit society as a whole.
All of us involved in the Arts and Creative Industries must now do whatever is possible to heal these self-inflicted wounds."
Jasper Parrott — Executive Chairman, HarrisonParrott.