Esther Yoo debuts at London's Wigmore Hall
18/3/2016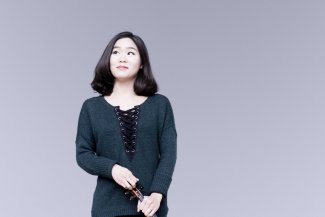 Esther Yoo makes her debut at London's Wigmore Hall on 21 March performing a programme of works by Bach, Mendelssohn, Sibelius and Glazunov.
Esther is currently a BBC Radio 3 New Generation Artist and this debut recital is part of BBC Radio 3's Lunchtime Concert Series. The programme closes with Glazunov's Grand Adagio from Raymonda which features on Esther's recent debut Deutsche Grammophon album.
Esther Yoo and Zhang Zuo's recital tour took them to Istanbul and Elmau last week. Their tour concludes with an appearance at the Klarafestival – Yellow Lounge Series in Brussels.