Yulianna Avdeeva tours Germany with Academy of St. Martin in the Fields and Julia Fischer
25/1/2016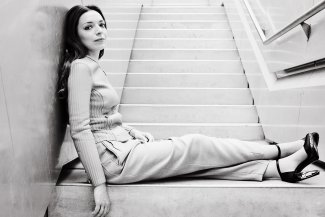 Yulianna Avdeeva appears in the most prestigious concert halls in Germany from 28 January to 6 February with Academy of St. Martin in the Fields and Julia Fischer, performing Mendelssohn's early Concerto for Piano and Violin which he composed in 1823 at the age of 14.
Concerts take place at Kölner Philharmonie (28 January), Philharmonie Essen (29 January), Grosser Sendesaal des NDR in Hannover (30 January), Die Glocke Bremen (31 January), Konzerthaus Berlin (1 February), Hamburg Laeiszhalle (3 February), Meistersingerhalle Nürnberg (4 February), Congress Centrum Ulm (5 February) and Forum am Schlosspark in Ludwigsburg (6 February).
Following this tour Avdeeva will join forces with long-standing partners Kremerata Baltica on a tour of Italy, performing concerts in Milan and Sassari.
Spring 2016 sees the release of Avdeeva's second solo recording on Mirare featuring works by Chopin, Mozart and Liszt. Also, in late 2015, Deutsche Grammophon released a commemorative 11-CD box set, Great Chopin Pianists, containing performances of Chopin works from the top-prize-winning pianists of every Chopin Competition between 1927 and 2010 and honouring Yulianna Avdeeva with a full CD.
Nadja Saborova (maternity leave)