Stephen Milling sings a gala concert with the Tivoli Symphony Orchestra
29/5/2015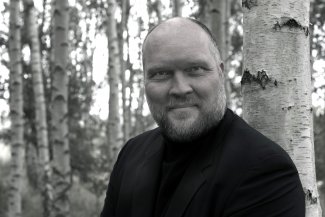 Stephen Milling gives an anticipated solo concert with the Tivoli Symphony Orchestra at Tivoli Concert Hall on 5 June.
Performing a diverse programme that features Brahms' Vier ernste Gesänge alongside operatic favourites from Mozart, Tchaikovsky and Verdi, this gala evening is conducted by Rumon Gamba who makes a welcome return to the orchestra.
Firmly established as one of today's great Wagnerian basses, Stephen travels directly from Copenhagen to Sydney for concert performances of Tristan und Isolde under David Robertson and the Sydney Symphony Orchestra, and ends his season with an important double-debut: appearing at Bayreuther Festspiele as Hagen (Götterdämmerung) under Kirill Petrenko.
Shirley Thomson
Director & Head of VOICE
Catherine Znak
Associate Artist Manager