Alice Sara Ott Makes her Debut with Chicago Symphony Orchestra under Pablo Heras-Casado
7/11/2014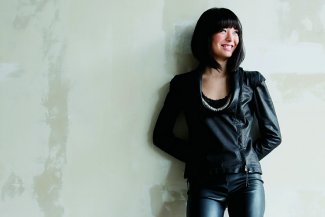 This week Alice Sara Ott debuts with the Chicago Symphony Orchestra in a number of concerts conducted by Pablo Heras-Casado.
The four Chicago performances, taking place 12 – 15 November at the Symphony Center, see the pianist play Bartók's Piano Concerto No.3. The rest of the programme includes Boulez's Figures – Doubles-Prismes,Stravinsky's Four Etudes for Orchestra and Debussy's Iberia.
Heras-Casado also conducts two special ​'Beyond the Score' concerts with the orchestra (14 & 16 November), focusing on the works of Pierre Boulez in performances ahead of his 90th birthday. Created by Gerard McBurney and performed within a set designed by architect Frank Gehry, the production mixes live performance with rare archival footage and new interviews featuring the revered composer-conductor, who has been an important mentor for Heras-Casado.
Alice returns to North America later this year for a debut recital at New York's Lincoln Center (30 November), and two concerts with the Toronto Symphony Orchestra (3 & 6 December) where she performs Tchaikovsky's Piano Concerto No.1.