Lisa Batiashvili debuts with Orchestra Filarmonica della Scala under Daniel Barenboim
31/10/2014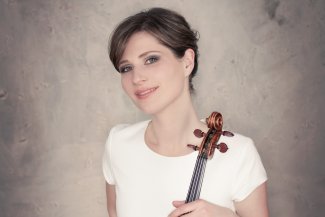 Lisa Batiashvili makes her debut with Orchestra Filarmonica della Scala, performing Tchaikovsky's Violin Concerto under Daniel Barenboim on 10 November. The programme also includes Tchaikovsky's Symphony No.6.
The concert follows several recent collaborations between Barenboim and Batiashvili: In 2013 they performed Brahms' Violin Concerto with Staatskapelle Berlin in subscription concerts and at the orchestras' annual open-air concert, ​'Staatsoper für Alle' in front of an audience of nearly 30,000. Barenboim subsequently re-invited her to the 2014 ​'Staatsoper für Alle' to perform Beethoven's Violin Concerto.
Later this season they present Tchaikovsky's concerto with Staatskapelle Berlin — in Berlin (January) and at the Royal Festival Hall, London (April).