The Boston Symphony Orchestra completes triumphant tour to China and Japan
6/6/2014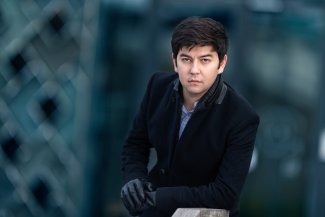 The Boston Symphony Orchestra has completed a major tour to Asia — returning to China for the first time since 1979, and to Japan for the first time in 15 years.
Conducted by Charles Dutoit and featuring soloists Behzod Abduraimov and Janine Jansen – who achieved great success with the public in China and Japan respectively — the orchestra gave seven concerts in ten days.
A special moment came in Shanghai, when some of the Boston players who had taken part in the original 1979 tour met some of their counterpart musicians from the Shanghai Symphony Orchestra — whom they originally met on their visit thirty five years ago.
Other recent tours to Asia under HarrisonParrott auspices were undertaken by two iconic British vocal groups: The Bach Choir – making their debut in China – and The King's Singers. Both ensembles were received with great enthusiasm and appreciation.