Lukáš Vondráček returns to Sydney Symphony Orchestra
5/5/2014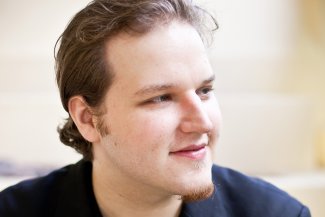 Lukáš Vondráček returns to the Sydney Symphony Orchestra for three concerts conducted by Alexander Lazarev. He performs Rachmaninov's Piano Concerto No.3 with the orchestra at Sydney Opera House on 8, 9 and 10 May.
The concerto dates are followed by Lukas' Sydney recital debut on 12 May, when he performs a programme of works by Haydn, Prokofiev and Brahms.
The concerts are part of Lukas' extensive and highly successful tour of Australia, which has also featured concerts with the West Australian Symphony Orchestra in Perth and a recital at the Queensland Conservatorium Theatre in Brisbane.
Karin Schwarz-Feyhl
Associate Director, Artist Management