Christoph von Dohnányi returns to

WDR

Sinfonieorchester
15/2/2014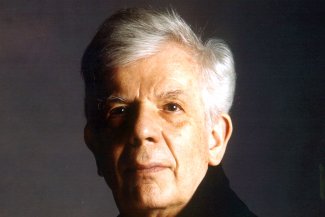 Former Chief Conductor of the WDR Sinfonieorchester, Christoph von Dohnányi returns to the orchestra for the first time since leaving the post to conduct a programme of works by Henze and Bruckner.
Holder of the role from 1964 to 1969 Dohnányi returns for two concerts on 21 & 22 February, featuring Bruckner's Symphony No.4 and Henze's Fuge und Mänadentanz from Die Bassariden. The 21 February concert will be broadcast live on WDR3.
The following week Dohnányi returns to the Philharmonia Orchestra for a concert on 27 February as part of their Strauss anniversary series. He conducts Strauss' Ein Heldenleben and Beethoven's Piano Concerto No.1, with soloist Martin Helmchen.
Jasper Parrott
Executive Chairman
Nadja Saborova
Artist Manager