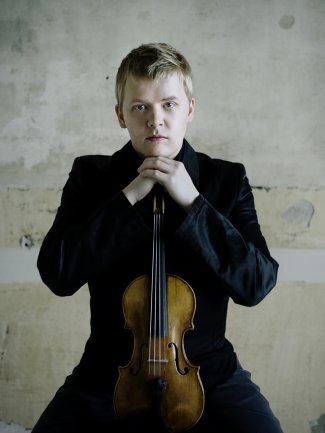 PEKKA

KUUSISTO'S

OUR

FESTIVAL

OPENS

ON

27

JULY
26/7/2013
Pekka Kuusisto​'s award-winning ​'Our Festival' opens on Saturday 27 July. Based near Sibelius' Finnish hometown of Järvenpää, the festival offers a week of innovative and inclusive events in venues scattered around Lake Tuusala.
This year's festival opens with a recital by Pekka and Olli Mustonen, in which they perform a programme of Beethoven, Stravinsky, Ravel, and the Finnish premiere of Mustonen's Sonata for violin and piano (the duo gave the world premiere of the work at London's Wigmore Hall earlier this year).
On 28 July, the festival presents a ​'Food & Music Day' across five participating venues; a different course is offered at each place, presenting carefully thought-out dishes cooked by chef Jyrki Sukula alongside music provided by Pekka and other musicians of the festival.
On 29 July, for the ​'Rowing at Lake Tuusula' concerts, the audience is encouraged to row itself to lakeside concert venues in small traditional boats, in order to listen to music performed by Pekka, violist Malin Broman, saxophonist Esa Pietilä and the YL Male Voice Choir Quartet.
The festival continues until 3 August, and includes a day of ​'Surprise Concerts' on 1 August.
The aim of ​'Our Festival' is to break down the barriers between audience and performer, and to revive concert repertoire with fresh contexts. It was awarded the accolade of Festival of the Year in 2011 by Finnish Festivals.