Careers at HarrisonParrott
Career Opportunities at HarrisonParrott and Polyarts
A role at HarrisonParrott and Polyarts is a career moulded for you, with development opportunities, benefits and a working culture that embraces diversity. Whether you're looking for an internship, graduate opportunities, or a role to enable you to progress in your professional career, at HarrisonParrott and Polyarts you can shape your own path as you work with artists and orchestras on an international level.
We offer a diverse range of career opportunities from Artist Management, Touring and project management, Marketing, Publishing, to HR, Operations, Finance and IT.
Find out about our current opportunities here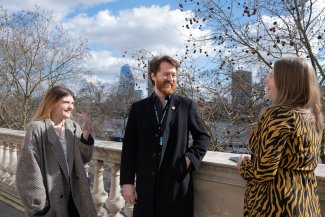 Professional Career opportunities
Joining us means being connected to inspiring colleagues in the UK, Germany, France, Spain and China, and across the world; you will meaningfully contribute to our shared vision and purpose. To work with us grants you the opportunity to take the next step in your career, to develop and embrace new challenges and use your expertise in new ways. With HP and Polyarts you will experience a career where you can make an impact in both music and the arts globally.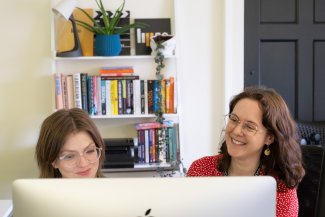 Early Careers Programmes

You can carve out your own career in so many ways at HP and Polyarts. Whichever pathway you choose, from a mentoring progamme to a development and training programme, or an internship programme led by Creative Access, you'll learn and grow at every level. You'll join a variety of amazing people to make positive change happen, together.
The internship scheme run in partnership with Creative Access is our early career positive action programme and a place for voices that we want to hear more from within Artist Management. We offer one-year paid traineeships.