A conversation with… Dani Howard
29/8/2023
A conversation with… is a Birdsong blog series
Who was your first musical role model?
My first musical role model would have to be my mum. She played the clarinet, and for as long as I can remember, I would enjoy hearing her play in the house. Closely following this, my Year 1 music teacher Mrs. GG was an incredible woman and teacher with crazy red hair, who I always remember having humongous earrings. I absolutely LOVED her music lessons, and right from the very beginning was always made to feel that music was exceptionally fun.
Tell us more about your new opera The Yellow Wallpaper. What was the writing process like?
The Yellow Wallpaper has been the most incredible, emotionally challenging, and inspiring process. It took several months to write the opera, and I was fortunate to be working with such a wonderful libretto right from the start. I knew the musicians I was writing for from the outset, and it was such a unique, personalised work, that I could trust would be in such good hands for the performances. The team of creatives (director, lighting designer, set & costume design) all brought so much to the final production, and it really did feel like a collaboration throughout.
Gallery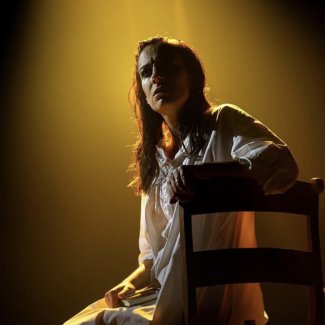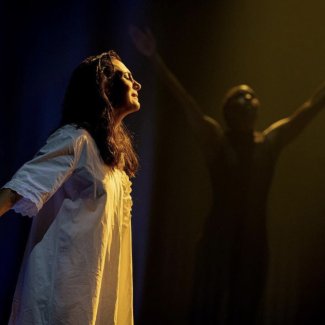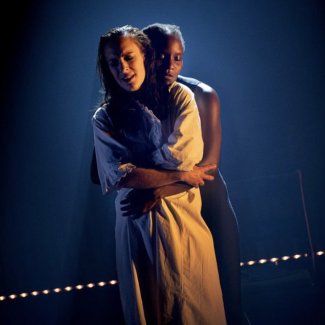 The Yellow Wallpaper © Ida Guldbæk Arentsen
The original book deals with quite heavy subject matter: The titular yellow wallpaper adorns the walls of the room in which a young woman undergoes an involuntary rest cure following a postpartum depression. The story of the obsession of this woman forced into isolation with the wallpaper's unattractive colour and patterns carries an urgent message about social structures discriminatory to women that is still highly relevant today.
Exploring this material so intensely for months, at times, was challenging; however, it certainly drew out new aspects of my writing, which looking back has stretched my thinking as a composer, and I certainly feel I have grown from it. I was fortunate to be at the world premiere at the Copenhagen Opera Festival recently, and seeing everything for the first time was spectacular. I'm very much looking forward to sharing it with UK audiences at Sadlers Wells in September.
What are you working on at the moment?
I am currently working on two very different concertos, for two very exciting soloists: a percussion concerto for Dame Evelyn Glennie and BBC National Orchestra of Wales, as well as a saxophone concerto for Jess Gillam and London Chamber Orchestra.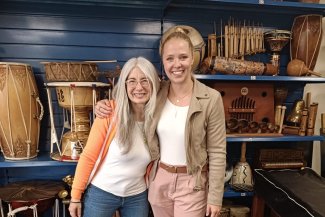 What's an instrument or ensemble you'd love to write for in the future?
There are many! In terms of larger scale works, I am really keen to write a ballet, and work with a choreographer collaboratively on this. I would also love to write a cello quartet, a percussion quartet, and finally tackle a big fear of mine, that is: a string quartet!
What do you do when you get stuck on something you're composing?
I love being by the sea, and have been living by the sea for a few years now, so my go-to will be to go for a run or walk along the waterfront to clear my head. On top of this, I regularly read one of my favourite Picasso quotes – ​"Inspiration exists, but it has to find you working" – and get back to work!
What are your hobbies outside of music?
I grew up having so many hobbies, mainly linked with different sports (basketball, rugby and football were favourites). However, for several years now I have found myself quite content without any regular hobbies, as I do really love all the projects I get to work on, the people I work with, and more and more I am able to travel for premieres and concerts which really doesn't feel like work to me…!
Megan O'Hanlon
Associate Publishing Manager