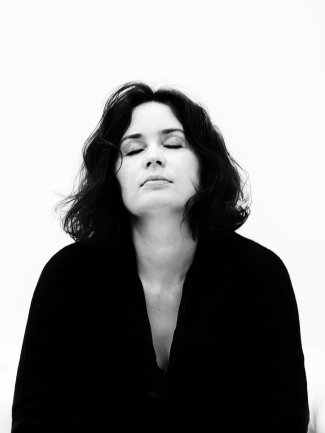 ©
Photo: Alexandra Muravyeva
Patricia Kopatchinskaja is Artist in Residence and Ambassador at Gstaad Menuhin Festival
2/8/2023
Artist in Residence at this year's Gstaad Menuhin Festival, Patricia Kopatchinskaja delivers four concerts as part of the Music for the Planet cycle.
On 5 August, she invites the audience to her thought-provoking concert staging — Les Adieux — which aims to confront its listeners with the topic of the rapid deterioration of the environment and the loss of the natural world. The concert is followed by a panel discussion on the role of the performing arts in the face of climate change where Kopatchinskaja shares the stage with representatives from science and climate activism.
To illuminate another facet of the artists' depth of perception, the Music for the Planet cycle also shows Kopatchinskaja taking up the garb of a composer: PATKOP​'s new composition on the subject of global warming — Sedna, Melodrama über Sedna, Göttin der Unterwelt (Gstaad Menuhin Festival 2023 commission) — a modern melodrama based on the story of the Inuits, their queen Sedna and the climate change composed for narrator, violin, viola, cello, double bass and piano receives its world premiere. Combined with Schubert's Trout Quintet, the evening's programme on 10 August is accompanied by Michael Engelhardt's literary works.
Further ahead, Kopatchinskaja appears in a trio recital joining forces with her long-standing partners Polina Leschenko and Reto Bieri on 7 and 20 August with Camerata Bern as concertmaster in a performance of Haydn's Seven Last Words with video-art by René Liebert.
Nadja Saborova
Artist Manager