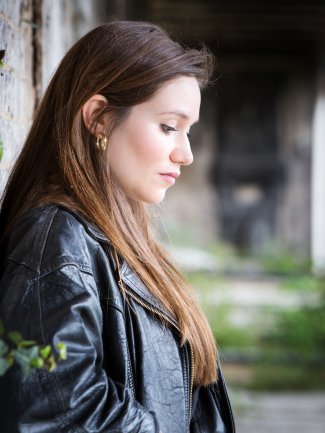 Freya Waley-Cohen nominated for The Ivors Composer Awards

2022
21/10/2022
Birdsong is delighted to announce that Freya Waley-Cohen has been nominated for an Ivor Novello Award in the category of Stage Works for her opera, WITCH.

Waley-Cohen's work was commissioned by The Royal Academy of Music for its 200th anniversary and staged in the Susie Sainsbury Theatre in March 2022, directed by Polly Graham and conducted by Ryan Wigglesworth. It was included in the Times' 50 best shows to see in 2022.
With a libretto by Ruth Mariner (inspired by the poetry collection WITCH by Rebecca Tamás), the opera offers two interwoven narratives that reclaim the idea of female agency and desire. It is a magical realist coming-of-age story, set against the backdrop of the historical horror of what it has meant to be a woman fighting for power and freedom.
The Ivors Composer Awards take place on 15 November, where 12 Ivor Novello Awards will be presented to recognise creative excellence in composing for classical, jazz and sound art.
Megan O'Hanlon
Associate Publishing Manager