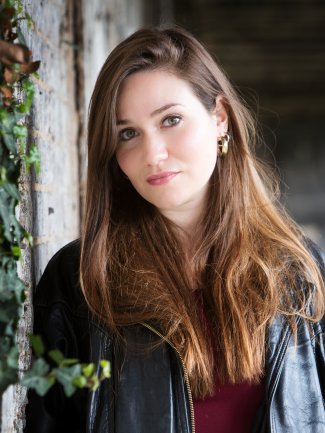 Welcome to Birdsong Freya Waley-Cohen
10/9/2021
Birdsong is delighted to announce an exclusive, worldwide publishing agreement with the exceptionally talented Freya Waley-Cohen. ​"Disorientating, startling and compelling" (The Times), Freya Waley-Cohen's music has been performed in a plethora of prestigious venues and she has received commissions from an impressive number of noteworthy institutions and ensembles. Freya's music is characterised by contrasting earthy, rhythmic play with bold colours, and fragility, luminous spaces, and a sense of the otherworld. Her music shifts between kaleidoscopic colours and patterns anchored around melodic lines that twist and wind. Many of Freya's recent works play with myths, magic and the occult as lenses through which to look at the contemporary world. For an introduction, take a listen to her piece Changeling.
Freya has created a number of immersive works and installations. The most notable of these is Permutations, an interactive artwork and a synthesis of architecture and music. It invites listeners to explore a new work of music through physically manipulating the acoustics of six adjustable chambers. It was the result of a collaboration with architectural designers Finbarr O'Dempsey and Andrew Skulina, and violinist Tamsin Waley-Cohen. It was created during an Open Space Residency at Snape Maltings from 2015 – 2017, and presented at the 2017 Aldeburgh Festival, the 2018 Dartington Festival, as well as the Royal Academy of Music and the Royal Institute of British Architecture, North. In 2017 Signum Classics released a CD of Freya's music including Permutations and Unveil.
Freya's other recent works include Changeling performed by the London Philharmonic Orchestra under Edward Garder; Bad Habit performed by George Xiaoyuan Fu
At the Presteigne Festival; Lend us your Voice commissioned and premiered by the King's Singers; Dust co-commissioned by the Aldeburgh Festival, Sainte Mere Festival, and the Phillips Collection and premiered by the Albion Quartet; Happiness, an orchestral song cycle commissioned by the Melos Sinfonia and premiered with Lauren Fagan; and Ink, commissioned by the Royal Philharmonic Society for the Philharmonia Orchestra.
Milly Paine
Publishing Manager