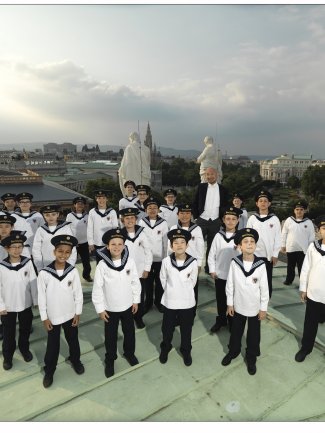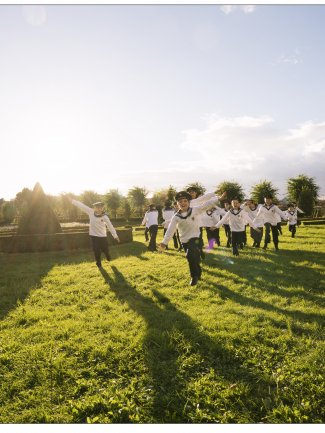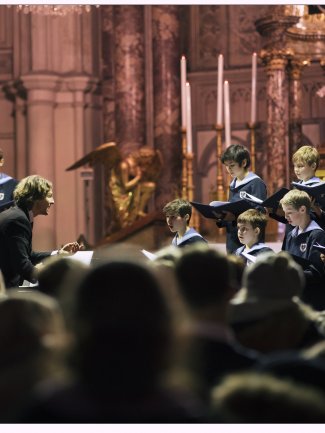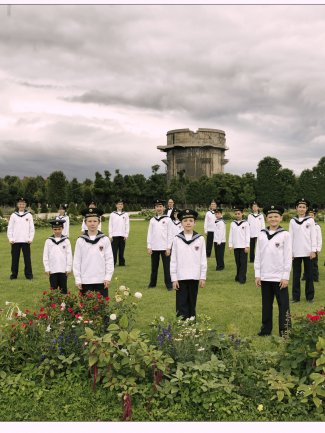 "bright, light voices through the centuries"

(The New York Times)
In 1498, Holy Emperor Maximilian I moved his court and his court musicians to Vienna. Historians have set this year as the foundation date of the Vienna Chapel Imperial and in consequence, the Vienna Boys' Choir. Until 1918, the choir sang exclusively for the imperial court, at mass, concerts and private functions, and on state occasions. After the breakdown of the Habsburg Empire, the Austrian government took over the court opera, its orchestra and the adult singers, but not the boys' choir. In 1921, it became a private institution, the sailor suit replaced the imperial uniform and the choir started giving concerts outside the Imperial Chapel in order to pay for the boys' upkeep.
Today, there are 100 choristers between the ages of nine and fourteen, divided into four touring choirs. Each choir spends nine to eleven weeks of the academic year on tour. Together, the choirs give around 300 concerts each year, attended by almost half a million spectators around the world. The choir regularly tours Europe, Asia and Australia, and North, South and Central America. On Sundays, the boys perform with members of the Vienna Philharmonic Orchestra and Vienna State Opera Chorus in Vienna's Imperial Chapel, as they have done since 1498.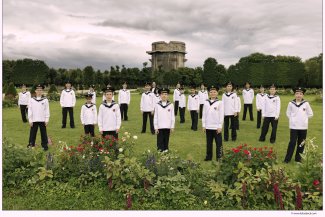 Show More

Their repertoire includes everything from medieval to contemporary music. Motets and lieder form the core of the touring repertoire, as do the choir's own arrangements of Viennese music. The choir also performs children's operas and world music.


The Vienna Boys' Choir performs with major orchestras, such as Vienna Philharmonic Orchestra, Vienna Symphony Orchestra, Staatskapelle Berlin, Oslo Philharmonic, Pittsburgh Symphony Orchestra as well as esteemed conductors such as Riccardo Muti (honorary member of the Chapel Imperial), Andrés Orozco Estrada, Christian Thielemann and Simone Young.
"…totally disciplined voices tempered by a singular sense of ease and consistency, and a sound conveying ebullience, humor or solemnity as the music called for."
(The Washington Post)
"the angelic voices of this most famous vocal group are ageless"
(Salt Lake Tribune)
"Their tone is pristine, their dynamics perfectly rendered, but of course it is their youth and pure soprano voices that make them unique."
(Charleston Post and Courier)
"An incredibly complicated concert repertoire was mere child's play for the talented voices in the Vienna Boys Choir."
(Southwest Booster)