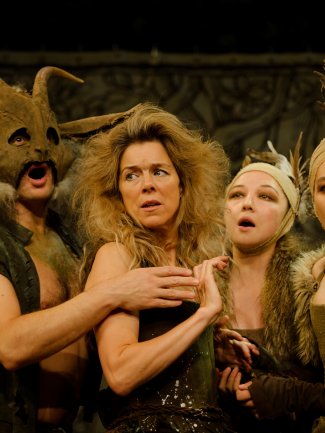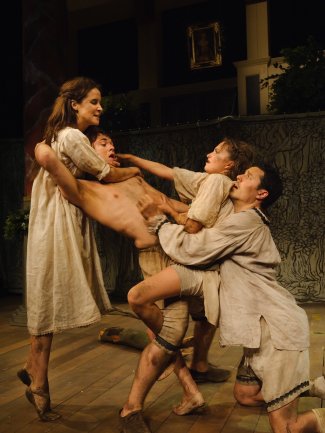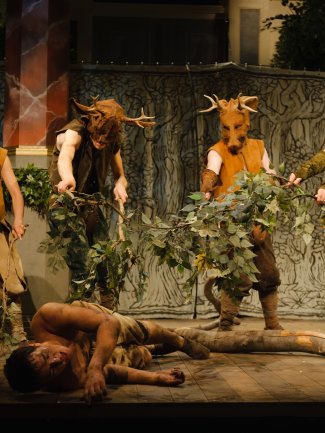 "The beating heart of theatrical London"

(The Sunday Times)
Founded by the pioneering American actor and director Sam Wanamaker, Shakespeare's Globe is a unique international resource dedicated to exploring Shakespeare's work and the playhouse for which he and others wrote. Together, Globe Theatre, Globe Exhibition & Tour and Globe Education strive to further the experience and international understanding of Shakespeare in performance.
Shakespeare's Globe opened in 1997 and is a reconstruction of the Globe Theatre, a playhouse originally built in 1599 but which was destroyed by fire in 1613. Every year the theatre attracts a diverse range of audiences to watch performances of Shakespeare's works, new plays and the finest international productions of Shakespeare.
In 2014 Shakespeare's Globe opened the Sam Wanamaker Playhouse, a candlelit reconstruction of a Jacobean indoor theatre, to great critical acclaim. As well as performing in its two theatres on London's Bankside, Shakespeare's Globe has become perhaps the world's most intrepid touring theatre company. This was exemplified by their recent project in April 2014, when they chose to tour a production of Hamlet to every single country on Earth.
HarrisonParrott was delighted to collaborate with the company in arranging their first tour to China in autumn 2014, which was followed by a return visit in 2015. The Globe continued this collaboration in 2016 with their autumn tour in China, performing the critically acclaimed Merchant of Venice, thus marking the 4th centenary of Shakespeare's death in 1616.