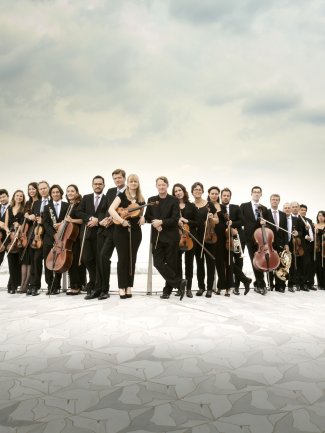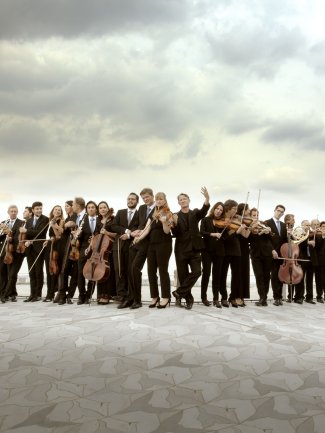 Orchestre de chambre de Paris
Since its creation in 1978, the Orchestre de chambre de Paris has become a reference for chamber orchestras in Europe and with its Musical Director Douglas Boyd, it seeks to attain the highest artistic excellence and represents a new vision for music and of its role in society. A tight-knit community of 43 committed musicians from Paris, the orchestra brings to life four centuries of music and is heavily engaged in renewing the relationship between an orchestra and its home city.
It collaborates with reputed conductors and soloists, with whom it pursues the development of the repertoire and defends an original chamber music approach. Innovative in its relationship with its audience, it proposes participative and immersive experiences, and is developing new digital content. Its civic approach demands a willingness to share and the ambition to create ties between us all. Partner of the Philharmonie de Paris, it also performs at the Théâtre des Champs Elysées, at the Théâtre du Châtelet, at the Centquatre-Paris, at Église Saint-Eustache, at the Théâtre 13 and at the Salle Cortot.
For the 2019/20 season the orchestra will be surrounded by artists who share its artistic approach: the conductor and pianist Lars Vogt employing the practice of play-direct, the pianist François-Frédéric Guy in the complete five piano concertos by Beethoven, the composers, both men and women, Arthur Lavandier, Sivan Eldar, and Jamie Man. In the course of the concerts, the orchestra will collaborate with well-known conductors and soloists such as Andrea Marcon, Hervé Niquet, Francesco Piemontesi, Jean-Guihen Queyras, Fazil Say, Carolin Widmann, Nicolas Alstaedt, Antoine Tamestit and great voices such as, Stéphanie d'Oustrac and Jodie Devos.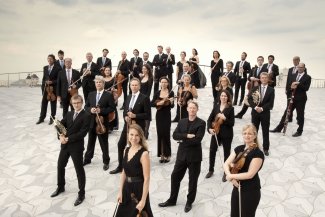 The orchestra is present in opera and dance productions at the Opéra Comique, at the Théâtre des Champs Elysées and at the Opéra de Paris, it will take part in two cine-concerts involving Charle Chaplin films, celebrate the Beethoven anniversary with a musical show by Marie-Eve Signeyrole, and its Musical Director, Douglas Boyd will be joining the Youth orchestra Démos for a programme based on opera arias by Mozart.

The Orchestre de chambre de Paris would like to thank their funders the City of Paris, the French Ministry of Culture (DRAC Île-de-France), their business partners, accompagnato, the group of donors of the Orchestre de chambre de Paris as well as the SACEM which contributes to the composers' residencies.
Orchestre de chambre
Un grand merci à Laurent Bayle pour son magnifique parcours au service de la musique. Grâce à lui, l'Orchestre de…
https://t.co/XwLdGUxx7L
22 Oct