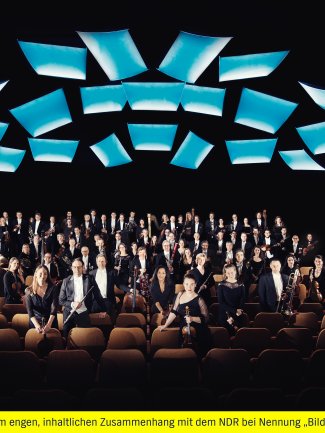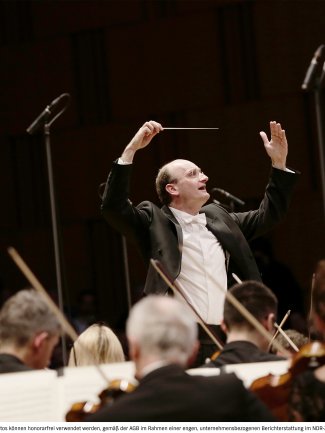 Diversity and quality are the trademarks of the NDR Radiophilharmonie orchestra from Hanover. Eighty-six highly skilled musicians represent an impressive variety in their programme: In addition to the great classical and romantic repertoire, they also cultivate early music. Crossover projects, movie soundtracks and a wide range of different concerts for children and youth reach a large audience.
As musical ambassador for the city of Hanover and the German state of Lower Saxony, NDR Radiophilharmonie has an outstanding reputation internationally. In the recent past, the ensemble has gone on tour, among others, in Asia and South America, and has repeatedly given guest performances at the Musikverein Vienna and the Großes Festspielhaus concert hall in Salzburg. In the 2019/ 20 season, the NDR Radiophilharmonie travels to England, China and Poland as well as to several German cities with the pianists Lise de la Salle and Lars Vogt. Another highlight will be a festival in Hanover with all symphonies and piano concertos by Ludwig van Beethoven under the baton of Andrew Manze.
Particularly the close cooperation with principal conductor Andrew Manze, who has held this position since the 2014/15 season, represents a decisive step on the artistically ambitious path of the NDR Radiophilharmonie. The orchestra's first CD was published under its principal conductor in early March 2017: Felix Mendelssohn's Symphonies Nos. 1 and 3. It has been awarded with a 2017 Jahrespreis der deutschen Schallplattenkritik. The series of Mendelsohn's symphonies has been continued with Mozart's final symphonies and a recording of Beethoven's symphonies No. 5 and 7 due to appear in January 2020.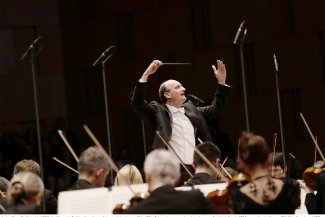 "Music making of the highest standard"
(David Threasher in Gramophone Magazine, April 2019)
(The Sunday Times about the CD "Mozart 40 & 41" on Pentatone)