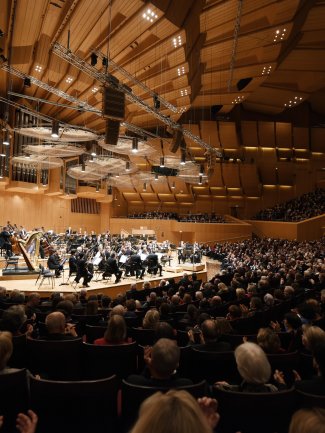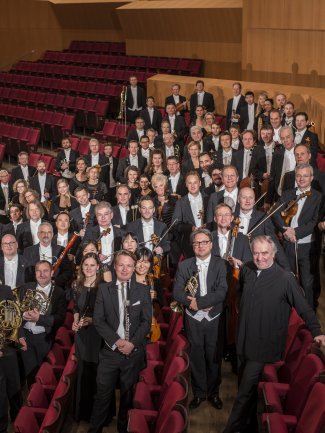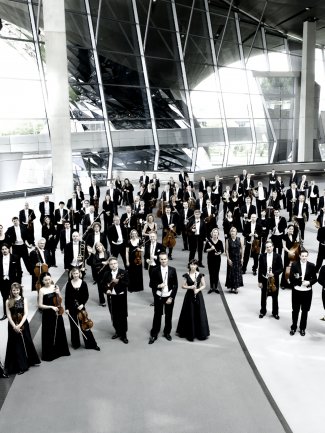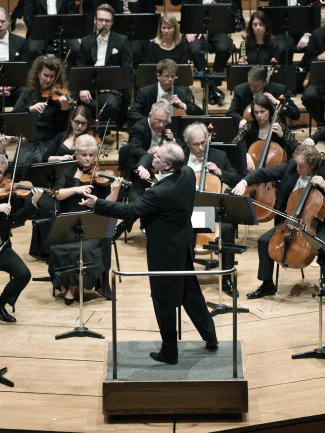 "This orchestra really has it all."

(Bachtrack)
Since its founding in 1893 the Münchner Philharmoniker has left an indelible imprint on Munich's cultural life under the leadership of renowned conductors. Gustav Mahler conducted the orchestra in the world premieres of his 4th and 8th Symphonies, and in November 1911, Bruno Walter conducted the world première of Das Lied von der Erde. The orchestra has had a number of eminent Chief Conductors over the years, including Eugen Jochum, Fritz Rieger, Rudolf Kempe, Sergiu Celibidache, James Levine and Christian Thielemann. As of the 2015/2016 season, Valery Gergiev is the orchestra's Music Director.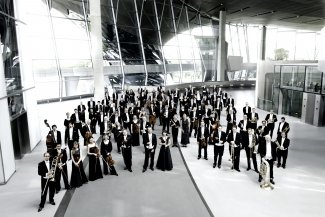 Show More

Felix Weingartner, who directed the orchestra from 1898 to 1905, enhanced its international reputation with several tours to foreign countries which developed into a tradition which resulted in extensive international touring on a very high level ever since. The legendary Bruckner concerts under the direction of Sergiu Celibidache made a major contribution to the orchestra's international standing, and during his era the orchestra was repeatedly invited to act as musical ambassadors. In 1976, the orchestra undertook its first tours to Japan and the former Soviet Union. With James Levine, the Munich Philharmonic undertook extended concert tours: after a major European tour in 2000, it made a guest appearance with James Levine in February 2002 at New York's Carnegie Hall. In the summer of 2002, they made their joint debut at the BBC Proms in London. An Asian tour, led by Christian Thielemann in 2007 brought the orchestra back to Japan and to Korea and China, where they were cheered both by the press and the public. In 2010 the orchestra also visited South America together with Zubin Mehta, who was named the first ​"Honorary Conductor" in the history of the orchestra. HarrisonParrott gave a warm welcome to the orchestra in July 2016 when they returned to the BBC Proms with Valery Gergiev.
"From the very first note of the opening tremolo it was clear that this was going to be a fantastic performance. Bruckner's music requires total engagement from every player in every note, and that's what the Munich Philharmonic gave…. The violins in particular have such a deep sound and range of colours, that at times they sound almost like cellos. The woodwind section have retained a way of playing which seems to have been forgotten by many orchestras, with the focus being on the sectional sound, breathing and blending together, rather than on the solos…. In [the slow] movement we finally reach the true fortissimo which we've been waiting for, and in the hands of this wonderful orchestra it was truly awe-inspiring. Never have I heard an orchestra produce so much sound without even a hint of forcing. This concert was supposed to celebrate the 100th birthday of one of the orchestra's most famous music directors [Sergiu Celibiache], who turned them into one of the greatest orchestras in the world. Many see this time as the orchestra's heyday, but this performance from this incredible orchestra, showed that Celibidache's legacy lives on in this orchestra that really has it all."
(Matthew Lynch, Bachtrack)
"The Munich Phil revel in the rich orchestral colours and can be as light as air when required."
(Classic FM Magazine)
Munich Philharmonic
In case you're missing us during our summer break we have a remedy: Rewatch one of our streams from the past season…
https://t.co/UTAZwg4qI5
12 Aug