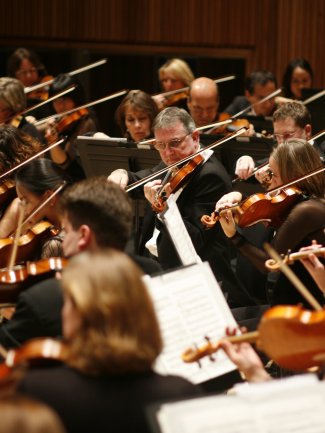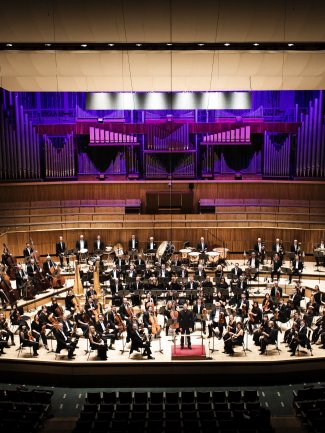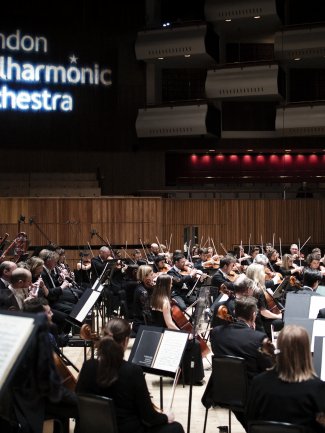 London Philharmonic Orchestra
"… the Orchestra played like a dream!"

(The Telegraph)
One of the finest orchestras on the international stage, the London Philharmonic Orchestra was founded in 1932 by Sir Thomas Beecham. Since then, its Principal Conductors have included Sir Adrian Boult, Bernard Haitink, Sir Georg Solti, Klaus Tennstedt and Kurt Masur. In 2017 Vladimir Jurowski celebrated his tenth anniversary as the Orchestra's Principal Conductor.
The London Philharmonic Orchestra has been performing at Southbank Centre's Royal Festival Hall since it opened in 1951, becoming Resident Orchestra in 1992. It also has flourishing residencies in Brighton and Eastbourne, and performs regularly around the UK. Each summer it plays for Glyndebourne Festival Opera, where it has been Resident Symphony Orchestra for over 50 years. In 2019 the Orchestra takes up a brand new residency at Saffron Hall in Essex. The Orchestra also regularly tours abroad: highlights of the 2018/19 season included a major tour of Asia including South Korea, Taiwan and China, as well as performances in Belgium, France, Germany, The Netherlands, Spain, Greece, Switzerland and the USA.
In summer 2012 the London Philharmonic Orchestra performed as part of The Queen's Diamond Jubilee Pageant on the River Thames, and was also chosen to record all the world's national anthems for the London 2012 Olympics.
The Orchestra broadcasts regularly on television and radio, and has recorded soundtracks for numerous blockbuster films including The Lord of the Rings trilogy. It has made many distinguished recordings over the last eight decades and in 2005 began releasing live, studio and archive recordings on its own CD label, which now numbers over 100 releases.
HarrisonParrott was delighted to take the London Philharmonic Orchestra to Japan after more than a decade on a whirlwind eight-concert tour, marking Jurowski's debut in this country.
"As Jurowski prepares to mark 10 years with the LPO next season, the understanding between them seems in great shape."
(The Guardian, January 2017)
"The London Philharmonic Orchestra is looking the most adventurous of London's orchestras."
(Financial Times, March 2015)
"The LPO were on exceptional form, and the performance had a real edge-of-your-seat excitement."
(The Guardian)