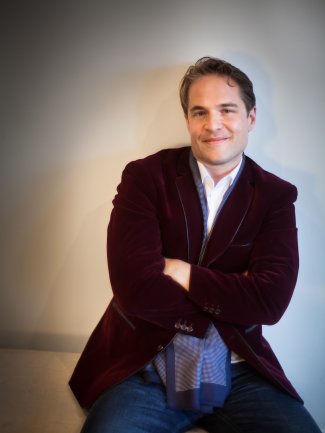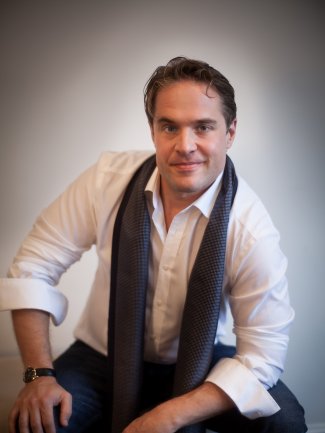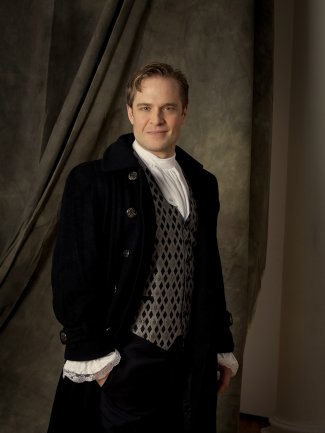 Lawrence Zazzo
Countertenor
Shirley Thomson
Director & Head of VOICE
Catherine Znak
Associate Artist Manager
"Lawrence Zazzo makes his crystalline countertenor glitter as Disinganno."

Wiener Zeitung, August 2021
"Purity, power, presence" (Opera Today) are the hallmarks of American counter-tenor Lawrence Zazzo. A diverse international opera and concert career has taken Zazzo to many of the world's leading opera houses and festivals in an eclectic repertoire ranging from Handel's Giulio Cesare through to Jonathan Dove's Flight.
Zazzo made his operatic debut as Oberon in Britten's A Midsummer Night's Dream while still a student at the Royal College of Music in London and has since performed the role extensively to great acclaim including at Canadian Opera Company, Festival d'Aix-en-Provence, Staatsoper Hamburg, Scottish Opera and most recently at Wiener Staatsoper in Irina Brook's acclaimed new production.
Highlights of an illustrious career include Disinganno in Robert Carsen's staging of Handel's Il trionfo del tempo e del disinganno at the 2021 Salzburg Whitsun and Summer festivals alongside Cecilia Bartoli and conducted by Gianluca Capuano, Farnace in Mozart's Mitridate, re di Ponto for Bayerische Staatsoper, Bertarido in Claus Guth's production of Rodelinda at Opéra national de Lyon and Tolomeo (Giulio Cesare) at the Metropolitan Opera. As the title role of Giulio Cesare, Zazzo has appeared at Opéra national de Paris, La Monnaie, English National Opera and Semperoper Dresden, and he's sung the title roles of Radamisto for English National Opera, Orlando for Welsh National Opera and Solomon for the Royal Opera House, Covent Garden. He has appeared as Orfeo (Orfeo ed Euridice) with Canadian Opera Company, Den Norske Opera and with New National Theatre Tokyo in Saburo Teshigawara's production under Masato Suzuki, recently released on OperaVision. Other performances have included Ottone (Agrippina) at Théâtre des Champs-Élysées, Goffredo (Rinaldo) at Staatsoper Berlin and Opernhaus Zürich and Ottone (L'incoronazione di Poppea) at Theater an der Wien, La Monnaie and Bayerische Staatsoper. This season Lawrence sings the title role of Giulio Cesare in a new staging at Oper Frankfurt under the baton of Simone Di Felice and returns to Wiener Staatsoper as the Herald in Reimann's Medea conducted by Michael Boder.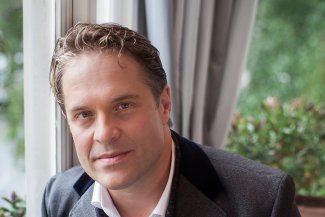 With a strong affinity for contemporary repertoire, Zazzo has created several characters including Mascha in Peter Eötvös' Tri Sestri, the Refugee in Jonathan Dove's Flight for Glyndebourne Festival Opera, and Trinculo in Thomas Ades's The Tempest at the Royal Opera House, Covent Garden. He gave the world premiere of Dove's Hojoki with BBC Symphony Orchestra under the late Jiří Bělohlávek and created the role of Odysseus in the world premiere of Rolf Riehm's Sirenen for Oper Frankfurt conducted by Martyn Brabbins. Most recently Zazzo gave the premiere performance of Paradise Lost, a monodrama written for him by Geoff Page, to unanimous critical acclaim.

The most recent addition to Zazzo's impressive recording catalogue is Handel Uncaged, a cycle of cantatas for alto voice and trio released on the Inventa label. Other discs in his extensive discography include Baroque Gender Stories, recorded with Lautten Compagney and Wolfgang Katschner (deutsche harmonia mundi), A Royal Trio (harmonia mundi USA) featuring works by Ariosti, Bononcinci and Handel with La nuova musica and David Bates, Mozart's Apollo et Hyacinthus (Linn Records) and Mitridate, re di Ponto, both with Classical Opera and Ian Page, and the title role in Handel's Giulio Cesare with Le Concert d'Astrée and Emanuelle Haïm (Virgin Classics).
Gallery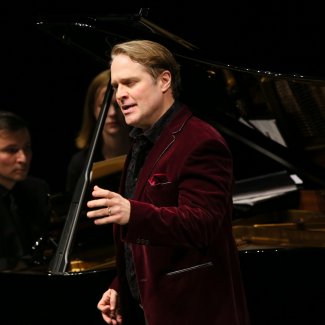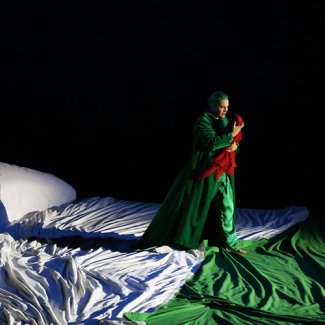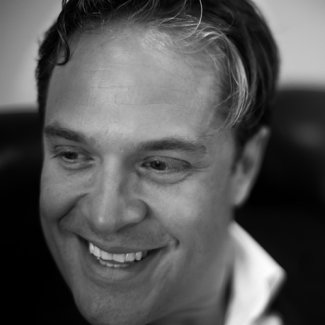 "Lawrence Zazzo's Oberon, vocally mature and commanding, visually scabrous and decadent, made a suitably amoral, ambiguous centrepiece"
Opera Magazine, May 2022
"Zazzo sang with immense power and beauty, and the emotional edge in his voice, suggestive of oppressive inner turmoil, was hugely affecting."
Opera Magazine, August 2022
"Musically, it was a tour-de-force performance by Zazzo, who dominated the stage for most of the opera. He lived through the emotional rollercoaster from mourning to momentary hope, to despair and happiness again, with power and a range of colour. I hadn't heard him live for several years, but his voice is as warm, smooth and beautifully controlled as I remembered him, and it easily projects to the back of the auditorium. His opening heartfelt cries of ​"Euridice" pierced our hearts, and ​"Che farò senza Euridice" was all the more poignant for its simplicity."
(Bachtrack, May 2022)
"Experience, however, shone through especially tellingly in Lawrence Zazzo's Oberon, a king of the fairies who was gloriously lyrical in his singing, but also a completely believable character of make-believe."
(The List, February 2022)
"American Lawrence Zazzo is an internationally experienced Oberon, his pure countertenor confidently carrying ethereal shudder"
(Bachtrack, February 2022)
"Making his Scottish opera debut, the American countertenor Lawrence Zazzo, striking as the ethereal, almost disembodied Oberon, is pale-faced, purple-lipped, ghoulish."
(The Guardian, February 2022)
"Lawrence Zazzo makes his crystalline countertenor with polished piano tips glitter as Disinganno."
(Wiener Zeitung, August 2021)
"Lawrence Zazzo, as Insight, showed great Baroque style, his countertenor powerful…a beautiful performance overall."
(Bachtrack, May 2021)
"Countertenor Lawrence Zazzo alone offers songs outside that cosy English style: he well conveys the irony of ​'God's Love' in Jonathan Dove's setting of Vikram Seth; and the tart and expressive angularity of Iain Bell's ​'Come away, Death' is a relief after so much salted caramel sweetness."
(BBC Music Magazine, May 2021)
"Lawrence Zazzo was an excellent and devoted Unulfo"
(Opera Magazine, May 2020)
"Weaving through gentle lyricism, strident anger, and spoken declamation, this was a performance which embraced an astonishing emotional gamut and did so with courage, commitment and impressive technical underpinning. Purity, power, presence: Zazzo evinced all three. What a show with which to return to the performing platform after months of lockdown and the silencing of one's singing voice."
(Opera Today, September 2020)
"Countertenor Lawrence Zazzo fully throws himself into the eccentric role and brilliantly brings out the wild, ludicrous nature of the character"
(Frankfurter Allgemeine, November 2019)
"Lawrence Zazzo's performance is the main attraction of this reprise…From the outset [Zazzo] gives us a dazzling ​"Presti omai", unpredictably eventful and rich in dynamic contrast. The same febrile inventiveness electrifyingly animates the Da Capo of ​"Va tacito e nascosto" and the vocalizations of ​"Al lampo dell'armi", with a conquering rage. Zazzo takes the role of the latin lover to heart ("Se in fiorito", ​"Bello / Bella"), but he also gives us ​"Aure, deh, per pietà" in a version which is both more carnal and poetic than we have ever heard; a visceral interpretation with a simultaneously overwhelming delicacy."
(Forum Opera – April 2019)
"A vivid performance from Lawrence Zazzo who shone the title role".
(Financial Times, October 2018)
"Zazzo gave the title role his all. Through gestures, facial expressions and vocal fire, I believed every twist of Orlando's fate. He was convincing when mad, when fighting, even when sleeping on his feet."
(The Times, February 2018)
"Lawrence Zazzo is a wonderfully helpless, languishing Arsamene"
(Rhein-Neckar-Zeitung, January 2017)
"The only countertenor this evening is Lawrence Zazzo, with a striking luster and brightness in the voice."
(O-Ton, January 2017)
"The countertenor Lawrence Zazzo was equipped with the greatest Baroque experience in this cast, and showed his strengths in his organic ornamentation"
(Frankfurter Rundschau, January 2017)
"Among the soloists, the countertenor Lawrence Zazzo stood out for his enchantingly beautiful voice in the role of Delio"
(Opernwelt, June 2016)
"Lawrence Zazzo was astounding: he excelled in the laments (essential in the largely plaintive role of Arsace), but displayed great vitality in the recitatives (and was the only performer who really enjoyed this part of the role)…Zazzo delivered the aria ["Furibondo spira il vento"] with power and impressive aplomb…and delivered the most convincing account of this famous aria that we've ever heard."
(Forum Opéra, January 2016)
"Lawrence Zazzo, one of the great countertenors of the last decade, who not only has Arsace in repertoire [but] recorded the opera just ten years ago…Lawrence Zazzo was the star of the evening…His instrument carries an enviable volume…yet maintains its freshness and elasticity…No other countertenor shapes every word, every syllable…His initial aria ​"O Eurimene ha l'idea di Rosmira", not a very interesting aria, is given new life in his hands…He conquers the impossible coloratura in ​"Fuirbondo spira il vento", one of the most complicated of Handel's, gets right to the heart in the desolate ​"Ma quai note di mesti lamenti", and gives a tender rendition of ​"Ch'io parta? Si crudele" full of intense beauty"
(El arte de la fuga, January 2016)
"Athamas was portrayed by the American countertenor Lawrence Zazzo, singing his three arias with warm, gleaming tone."
(Opera Magazine, December 2015)
"As the eponymous hero, Lawrence Zazzo was impressive. His sound – carefully varied – captured the edgy, tortured nature of the character, diminished by his mental state yet physically strong. Zazzo was also astute in husbanding his resources so that the long vocal stint that is his mad scene stood up as the high point of the opera."
(Opera Magazine, December 2015)
"Lawrence Zazzo, that most manly and forthright of counter-tenors, as a handsome Orlando whose insanity was expressed with graphic and moving power."
(The Telegraph, September 2015)
"Lawrence Zazzo's Orlando cuts a striking figure. He projects his substantial but agile countertenor to good effect, often with touching expressiveness"
(The Guardian, September 2015)
"In the title role, Lawrence Zazzo's rich countertenor turned from biting fury to melting beauty with ease…his portrayal of Orlando's madness was one of enormous power."
(The Times, September 2015)
"The stately beauty of Lawrence Zazzo's Oberon is indisputable and he successfully interprets one of the strangest roles Britten wrote"
(Resmusica, July 2015)
"Lawrence Zazzo came, sang, and conquered."
(Bachtrack.com, April 2015)
"Countertenor Lawrence Zazzo revealed a powerful, lithe voice as Semele's rejected fiancé Athamas"
(NY Observer, March 2015)
Shirley Thomson
Director & Head of VOICE
Catherine Znak
Associate Artist Manager