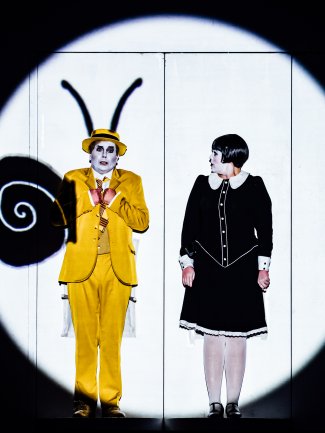 ©
Photo: Komische Oper Berlin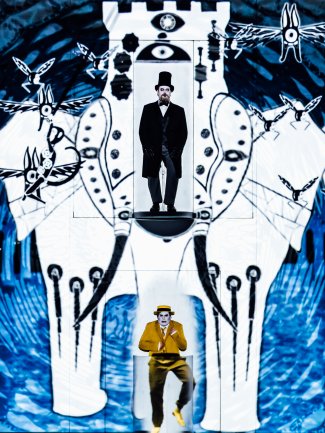 ©
Photo: Komische Oper Berlin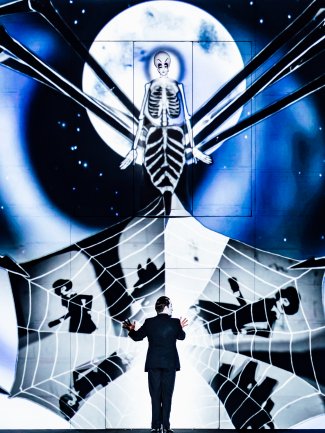 ©
Photo: Komische Oper Berlin
Rafi Gokay Wol
Director & Head of Arts Partnerships & Tours
Since the construction of the venue in Behrenstraße (which opened as the ​"Theater Unter den Linden" in 1892, re-opening as the ​"Metropol-Theater" in 1898 after bankruptcy), the Komische Oper Berlin has at various times been a consistent international trend-setter in the world of musical theatre.
As the leading theatre for operettas and revues in the 1920s, it fundamentally shaped the Berlin, and hence international, entertainment scene. Following the Second World War, Walter Felsenstein's concept of musical theatre revolutionised European opera, and to this day it remains an important point of reference for the great majority of musical theatre directors seeking to be contemporary in their work. This inspirational international influence as a trend-setter in innovative musical theatre is reflected in the many artistic careers which began at the Komische Oper Berlin – including those of the directors Götz Friedrich and Harry Kupfer as well as the conductors Otto Klemperer, Kurt Masur, Yakov Kreizberg, and Kirill Petrenko.
In 2012, Barrie Kosky took over from Andreas Homoki as the Artistic and General Director of the Komische Oper Berlin. He was joined by Henrik Nánási as General Music Director who was followed by Ainārs Rubiķis in 2018. The Komische Oper Berlin is versatile and flexible to a degree which is unusual for an opera house. This and the fixed ensemble of singer-performers are key characteristics of the Komische Oper Berlin under Kosky's directorship. Kosky's conceptual approach draws not only on the tradition set by Felsenstein, but also on the venue's pre-war traditions, which were strongly shaped by Jewish actors and have hitherto received less attention. Felsenstein's vision of opera as a form of musical theatre in which music and action are equally important components of a production is combined by Kosky with the demand that musical theatre should provide an experience which appeals to all the senses and which encompasses musical drama in all its forms, from the classic Mozart repertoire through to genre-defying projects.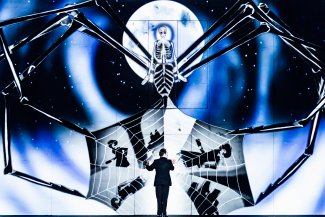 Since Barrie Kosky became Artistic Director of the Komische Oper Berlin, the company has received numerous awards, among them Opernwelt's ​"Opernhaus des Jahres" (2013) and ​"Company of the Year" at the International Opera Awards 2015.

They continue to present productions such as 1937's rendition of The Magic Flute which showcases the range of creativity that Komische contains, with co-creators Suzanne Andrade and Paul Barritt also working on the project using elements from live performance, animation and silent film.
Rafi Gokay Wol
Director & Head of Arts Partnerships & Tours