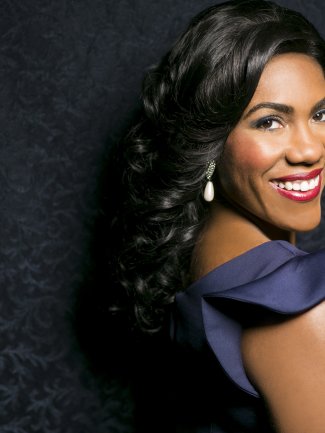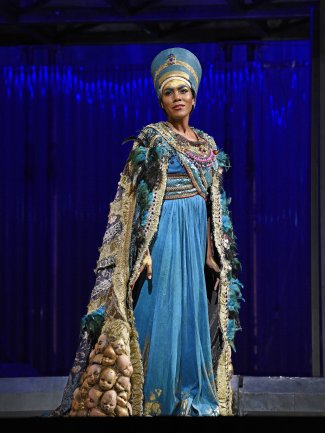 ©
Photo: Metropolitan Opera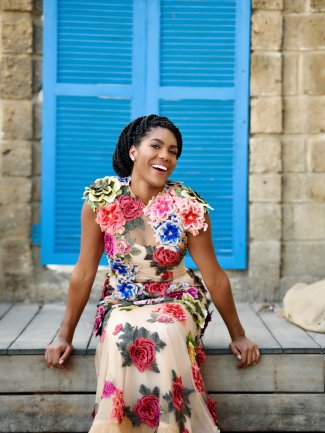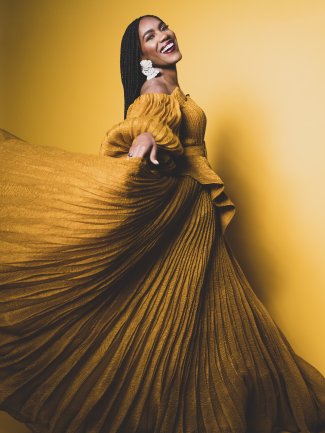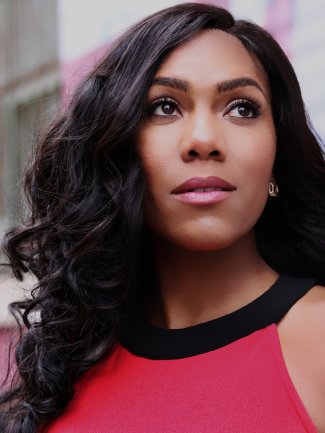 J'Nai Bridges
Mezzo-soprano
Shirley Thomson
Director & Head of VOICE
Anna Lee
Artist Coordinator
American mezzo-soprano J'Nai Bridges is one of the pre-eminent vocal talents of her generation, an artist directly involved in two Grammy award-winning musical projects and a leading figure in the conversation about inclusion and racial justice in the performing arts.
Through early operatic experience as Suzuki (Madama Butterfly) at San Diego Opera, Preziosilla (la Forza del Destino) at Opernhaus Zürich and Bersi (Andrea Chenier) at both San Francisco Opera and Bayerische Staatsoper, J'Nai Bridges was heralded a rising star and attracted widespread international attention. She went on to debut at Gran Teatro del Liceu as Federica (Luisa Miller) and, in the 2022/23 season, the Washington State native made her anticipated debut at Seattle Opera in concert performances of Samson et Delilah to unanimous critical acclaim. After her role debut as Carmen at San Francisco Opera in the 2018/19 season, Bizet's heroine has become her most performed role leading subsequent productions at Arena di Verona, Dutch National Opera, Canadian Opera Company, Teatro Lirico di Cagliari and Lyric Opera of Chicago among others.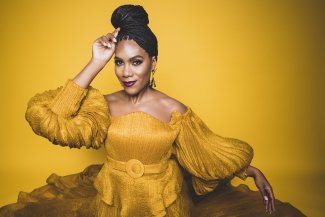 A committed performer of contemporary repertoire, J'Nai Bridges made an acclaimed debut at the Metropolitan Opera as Nefertiti in a sold-out run of Philip Glass' Akhnaten, a role she had previously performed at Los Angeles Opera returning subsequently as Kasturbai in Satyagraha. She created the role of Josefa Segovia in the world-premiere of John Adams' Girls of the Golden West at San Francisco Opera, reprising the role in her house debut at Dutch National Opera, she enjoyed great success as Sister Helen Préjean in Jake Heggie's Dead Man Walking at Vancouver Opera and appeared in the world premiere of Bel Canto at Lyric Opera of Chicago, an opera by Jimmy López Bellido based on the novel by Ann Patchett.

In the current season, J'Nai Bridges returns to the Metropolitan Opera in John Adams' El Niño, conducted by Marin Alsop and in a new production by Lileana Blain-Cruz, she creates the role of Lucinda in the world-premiere of Jake Heggie's Intelligence at Houston Grand Opera conducted by Kwamé Ryan and makes her debut at Hamburgische Staatsoper as Carmen, conducted by Ariane Matiakh. In concert, Bridges makes her New York Philharmonic debut under Dima Slobodeniouk in a programme entitled ​'Planets and Atmosphères' and sings Tippett's A Child of Our Time at Tanglewood Festival with Susanna Mälkki conducting the Tanglewood Music Center Orchestra.

Acclaimed by The New York Times for her ​"plush-voiced mezzo-soprano", J'Nai Bridges is an accomplished concert performer with a wide repertoire covering works by composers such as Mahler, Mozart, Beethoven, Ravel, Verdi, Mendelssohn and Bernstein. Recent highlights include Stravinsky's Oedipus Rex with Esa-Pekka Salonen and San Francisco Symphony Orchestra, Beethoven's Symphony No.9 with Gustavo Dudamel and Los Angeles Philharmonic Orchestra at Hollywood Bowl and with Stéphane Dénève and The Philadelphia Orchestra, Mendelssohn's Elijah at Oregon Bach Festival under John Nelson, Bernstein's Symphony No.1 ​"Jeremiah" with Chicago Symphony Orchestra under Marin Alsop, Ravel's Shéhérazade with Salonen and NDR Elbphilharmonieorchester, Mahler's Symphony No.2 with Detroit Symphony Orchestra and Jader Bignamini and her first performances of Verdi's Messa da Requiem with Washington DC's Cathedral Choral Society.

In 2022, J'Nai Bridges was announced as one of Kennedy Center's NEXT50 cultural leaders and presented numerous works as a guest artist in The Kennedy Center's 50th Anniversary season including performances with The National Philharmonic of the world premiere of Adolphus Hailstork's A Knee on the Neck and the world premiere of Carlos Simon​'s Songs of Separation alongside Berio's Folk Songswith National Symphony Orchestra under Gianandrea Noseda. Bridges joined Los Angeles Philharmonic and Gustavo Dudamel as part of the Power to the People! festival for performances of Lieberson's Neruda Songs and Amarillo Symphony as a guest artist in a world premiere piece by Chris Rogerson entitled ​'Sacred Earth'. Her recording of Richard Danielpour's oratorio The Passion of Yeshua, performed with Buffalo Philharmonic Orchestra from the National Library of Congress, won a Grammy in 2021. As part of their digital SOUND/STAGE series, J'Nai Bridges was part of a special programme together with pop artists Coldplay, Shakira, Usher and other contemporaries with Los Angeles Philharmonic under the baton of Gustavo Dudamel as part of the Global Citizen movement's Global Goal campaign.

Thanks to her innovative programming and ease of connecting directly with the audience, J'Nai Bridges is hugely in demand as a recitalist and has recently presented two programmes widely across North America: ​'Notes on Hope' with percussionist Ulysses Owens Jr, showcasing composers ranging from Duparc and Satie to Duke Ellington and Florence Price and a collaboration with Catalyst Quartet performing a world premiere, Airs for Mother, by Jimmy López-Bellido alongside works by de Falla, John Carter and Carlos Simon. J'Nai has appeared in recital at Carnegie Hall, Toronto Summer Music, Washington University, San Francisco Performances, 92NY, Princeton, The Cliburn and at Caramoor among many others.

A native of Tacoma, Washington, J'Nai Bridges studied at Curtis Institute of Music, Manhattan School of Music and was in Lyric Opera of Chicago young artist programme at the Ryan Center. She represented the United States at the prestigious BBC Cardiff Singer of the World Competition, received the 2018 Sphinx Medal of Excellence Award, was first prize winner at both the 2015 Gerda Lissner Competition and 2016 Francisco Viñas International Competition to name just a few of her many competition successes and awards.

HarrisonParrott represents J'Nai Bridges for European management.
Gallery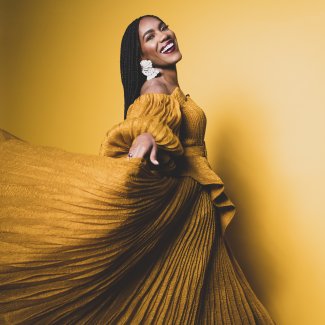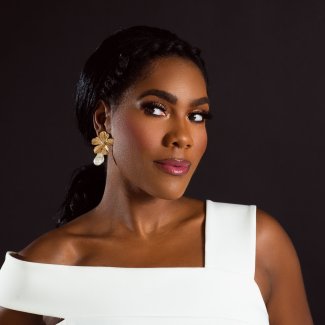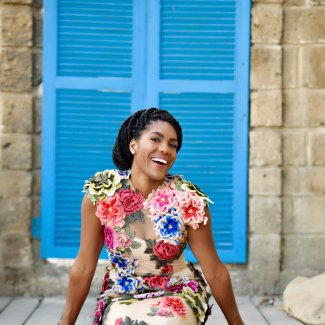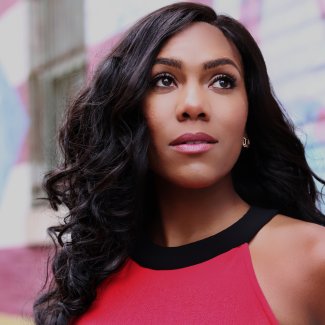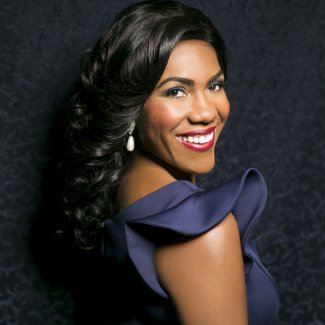 "…Brahms's lush melodic lines were met with Bridges' vocal warmth and incredible sensitivity; his writing emphasizing the ease with which she sings in her lower register."
MYSCENA, July 2023
"She applied the many gorgeous facets of her voice to this Technicolor piece, ardently so in the two opening American songs, actually composed by folk music collector John Jacob Niles. Her musicality shone through as she maintained rhythmic independence in the fast ​'Rossignolet du bois', and her chest voice resonated with male strength in the Sicilian song ​'A la femminisca'."
WASHINGTON CLASSICAL REVIEW, April 2023
"Bridges has made her name singing not only familiar repertoire — Bizet's Carmen is one of her signature roles — but new music as well. She was part of the original cast of John Adams' ​'Girls of the Golden West' in 2017 and starred in the world premieres of Adolphus Hailstork's recent works ​'A Knee on the Neck' and ​'Tulsa 1921' (which commemorated the centenary of the horrific massacre of the Black community in Tulsa by a racist mob). In June, she returns to Seattle to sing in Leonard Bernstein's rarely performed ​'Songfest' with the Seattle Symphony and Marin Alsop."
The Seattle Times, April 2023
"Bridges has all the attributes necessary to portray this magnetic femme fatale — the allure, fiery stage presence and, most important, a stunning voice at its prime, with ample power and beautiful, earthy timbres in her lower register."
Carmen, Chicago Sun Times, March 2023
"The irresistible dualities of Bridges's voice are all but made for Carmen: breezy enough to sound extemporized but unrelenting in its command, radiating heat in every register yet hinting at a knowing reserve."
CHICAGO TRIBUNE, March 2023
"Bridges' rich, opulent voice illuminated every line of her role, soaring to the high B‑flat of the opera's most famous aria, ​'Mon coeur s'ouvre à ta voix.' Beautiful and regal, she proved an assured actor, convincing both as cynical plotter and as commanding temptress."
The Seattle Times, January 2023
"Hailed as the ​'Beyonce of opera,' Bridges has truly become opera royalty as one of the leading mezzo-sopranos of her generation and in 2022 she continued to solidify her status on an international level."
OPERAWIRE, DECEMBER 2022
"Some singers simply have a voice built for the stage — an instrument whose particular blend of color, vibrancy and volume is best heard live. The mezzo-soprano J'Nai Bridges is one of them."
The New York Times, December 2022
"Mezzo-soprano J'Nai Bridges sang this short role [with great intensity and a gleaming, contralto-dark sound."
San Francisco Classical Voice, June 2022
"A regular at San Francisco Opera, Bridges's regal presence and seamless range brought depth to the character's music."
Seen & Heard, June 2022
"The Jocasta of mezzo-soprano J'Nai Bridges sounded both noble and tender…"
San Francisco Chronicle Datebook, June 2022
"The headline draw was American mezzo-soprano J'Nai Bridges, as Delilah, making her WNO debut. Her instrument and talent were striking.… her low notes were great, elemental things, seeming to roll through the auditorium, her high range all sharply milled gunmetal."
WASHINGTON POST, March 2020
Shirley Thomson
Director & Head of VOICE
Anna Lee
Artist Coordinator