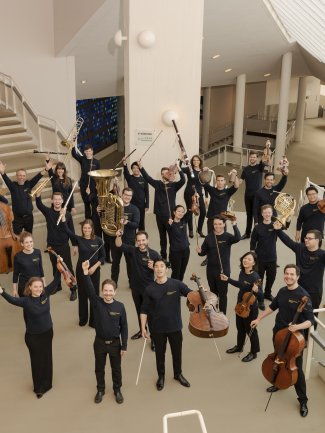 Die Karajan Akademie of the Berliner Philharmoniker
Rafi Gokay Wol
Director & Head of Arts Partnerships & Tours
The Berliner Philharmoniker have always been known for their outstanding, unmistakable sound. When, in the early 1970s, concerns arose regarding suitable young talent for the orchestra, its then chief conductor Herbert von Karajan, together with major figures from German industry, founded the Karajan Academy of the Berliner Philharmoniker in 1972 – an innovation at that time whose prototype is still followed by numerous orchestras. Karajan's idea to train young, talented musicians close to the orchestra after their instrumental studies clearly paid off: today, about one third of the Berliner Philharmoniker are Academy graduates.
Every year, over 500 gifted young musicians from all over the world compete for a place at the Academy. Many may undergo the audition process – something that can be an existential moment in the career of a musician – but few are selected during this rigorous procedure to be prepared for professional orchestral life at the Academy over two years alongside the orchestra members. Supported by a scholarship, 36 musicians from 18 nations are being trained in the current season.
The Karajan Academy is an important institution not only for the scholarship holders but also for the Orchestra itself. It offers the opportunity to convey to the young musicians the Berliner Philharmoniker's particular sound ideal and, in accordance with Herbert von Karajan's commitment to professionalism and delivering maximum performance, to prepare them specifically for a position in the Orchestra's own ranks. During their time at the Academy, the scholarship holders receive regular, individual tuition from members of the orchestra, and instruction in chamber music linked to their own chamber concerts. They regularly participate in the orchestra's concerts and are expected to meet the same standards as the long-standing professionals beside them on the concert platform.
On the initiative, and through the financial support of a small circle of patrons, Herbert von Karajan's idea has continued to be realised to this day, an idea which his successors Claudio Abbado and Sir Simon Rattle also fully supported.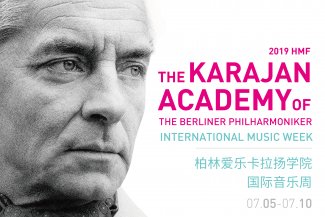 Rafi Gokay Wol
Director & Head of Arts Partnerships & Tours