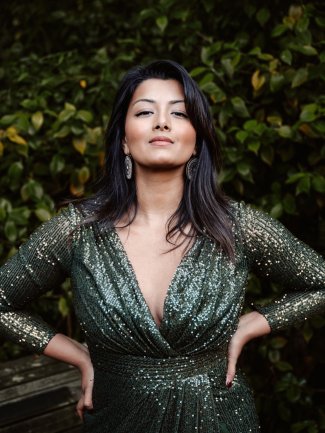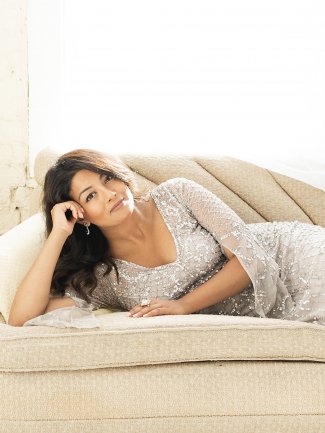 Deepa Johnny
Mezzo-soprano
Shirley Thomson
Director & Head of VOICE
Zoe Band
Senior Artist Manager
Peppie Johnson
Artist Coordinator
Omani-born Canadian mezzo-soprano Deepa Johnny gained recognition in major competitions whilst still studying at Indiana University; she was awarded the Andre Bourbeau Best Canadian Artist award and the ICI Musique People's Choice award at the 2022 Concours Musical International de Montreal competition and was the winner of the Western Canada District of the 2020 Metropolitan Opera National Council Auditions. She joined LA Opera's prestigious Domingo-Colburn Stein's Young Artist Program in the 2022/23 season, making her debut there to considerable acclaim in the role of Owen's daughter in Omar, a world-premiere by Rhiannon Giddens and Michael Abels.
Johnny has already made several notable debuts in North America, including as Meg Page in Falstaff at the Aspen Music Festival alongside Bryn Terfel in the title role and conducted by Patrick Summers, as Cherubino in a new staging of Le Nozze di Figaro at Opera San Jose and, at Los Angeles Opera, Mélisande in Impressions de Pelléas at The Ebell of Los Angeles, under James Conlon. She has appeared as Carmen in Arden Opera's production of The Tragedy of Carmen, as Suzuki in concert performances of Madama Butterflywith Indianapolis Symphony Orchestra under conductor Jun Märkl and, with IU Opera Theatre during her studies there, as Rosina in Rossini's Il Barbiere di Sivilgia and as the title role of both Handel's Xerxes and Monteverdi's L'incoronazione di Poppea.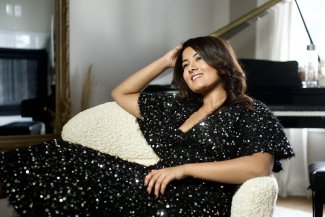 As part of the inaugural cast of The Faggots and Their Friends Between Revolutions, an inspirational ensemble piece created by Ted Huffman and Philip Venables from the seminal LGBTQ+ rights text by Larry Mitchell, Johnny performed at the 2023 editions of the Manchester International Festival, Festival d'Aix-en-Provence, Bregenzer Festspiele and will be seen in the London premiere at the Southbank Centre in the 2023/24 season. The current season's commitments open with Deepa Johnny joining Opéra de Rouen Normandie in the title role of Bizet's Carmen, presented in a staging by Romain Gilbert and conducted by Music Director Ben Glassberg, alongside roles in Der Zwerg and La traviata under James Conlon at LA Opera, and a debut with Portland Opera as Cherubino in Le Nozze di Figaro. Concert appearances include Mozart's Mass in C minor with l'Orchestre Philharmonique de Radio France, conducted by Alarcón and Handel's Messiah with Winnipeg Symphony Orchestra and Mathieu Lussier.

Johnny made her Carnegie Hall debut last season at Renée Fleming's SongStudio Masterclass, was a fellow of the renowned Ravinia Steans Vocal Institute presenting art song repertoire and recently performed with West Virginia Symphony Orchestra as part of their Sounds of the Seasons concerts, guest conducted by Luke Frazier from American Pops Orchestra.
Gallery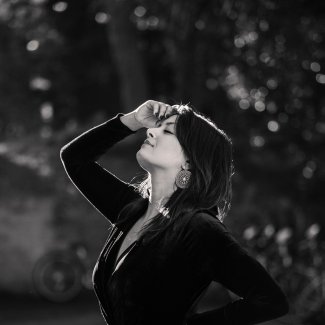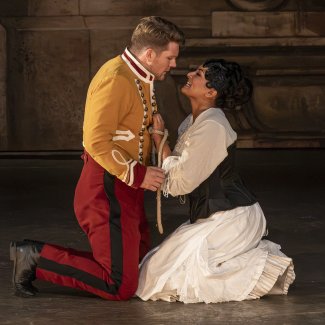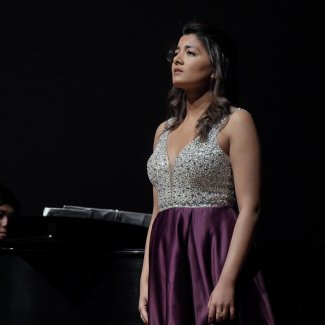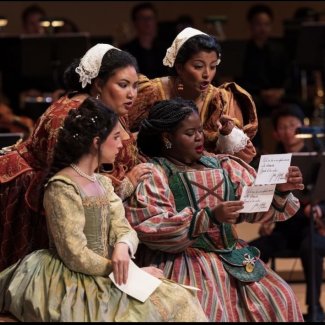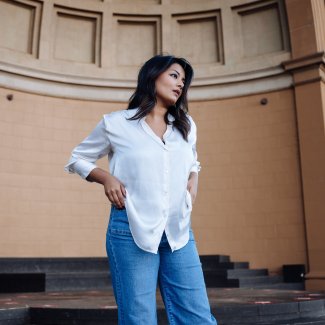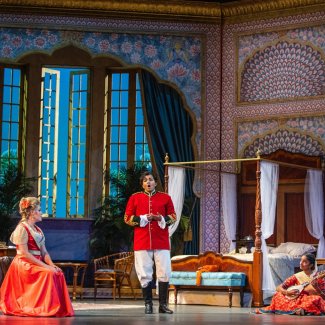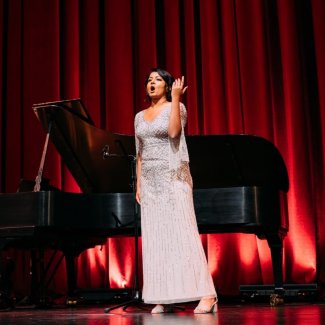 "The formidable and sensual Carmen by Deepa Johnny, a young Canadian mezzo-soprano of Omani origin, caused a sensation on Friday at the premiere"
Radio Classique, September 2023
"We admire the stage commitment, the overflowing sensuality, the wide ambitus, with easy highs and well-rounded lows, as well as the full timbre of the heroine."
Patrick Imbaud, Res Musica, September 2023
"Deepa Johnny is a revelation. It's hard to believe that she is not French-speaking as the French is clear. The colour of the voice is superb, with powerful bass and controlled treble. She takes to the stage with fever and confidence."
Guillaume Saintagne Forum Opera.com
"Deepa Johnny is definitely Carmen. The Canadian artist has the stage ease, the feline gait and a slightly insolent posture of the head which instantly draw the silhouette of a woman absolutely free of all prejudices. This Carmen with a fiery temperament doesn't let anyone count her out. The pulp of the mezzo timbre is opulent, the warm colour of the voice is ideally suited to the sunny role and her pronunciation of French is well worth that of certain French Carmen. Much awaited from the habanera, it is however in the séguedille that Deepa Johnny reveals a rigorous singing line, perfectly held highs and scrupulously controlled breath control. The rest of the performance then only confirms this excellent first impression: the long tavern duet, the act of the smugglers and the final confrontation are approached with a mixture of technical rigor and dramatic commitment which bode well for a successful career on the stages of the great European theaters."
Nicholas Le Clerre, Première Loge, September 2023
"The young Canadian born in Oman offers an undeniable stage presence, a solid, dark, extended, broad voice, capable of hoarseness as well as caresses, velvety and bravado in turn. Articulating its registers with virtuosity, a large dynamic scale and its expressive palette, the voice knows how to be sinuous, serpentine in seduction and scathing like a slap when Carmen wants to be hurtful or to be respected. Powerful to the point of screaming, sometimes, it can also concentrate to the most intimate while remaining audible. The audience warmly applauds the show and gives her Carmen a standing ovation."
Joël Heuillon, Olyrix, September 2023
"Deepa Johnny's tone is velvet when she's singing [..]. The vocal line is generous and dense, soft with a small natural vibrato, […] while the breath flows from the bottom of the lungs to the top of the larynx, legato and supported."
Olyrix, July 2023
" ​'Venables' score is at its most patient showcasing the vocal beauty of Deepa Johnny"
New York Times, July 2023
"Mezzo-soprano Deepa Johnny was a mesmerizing figure as the sex-addled teenager Cherubino, matching her buoyant singing with a stage demeanor that spoke eloquently of hormonal confusion."
SanFrancisco Chronicle
"The alluring, rich-voiced mezzo-soprano Deepa Johnny introduced me and I suspect others, to the songs of Alberto Hemsi…Her performance of three of his songs revealed a deep connection to this colourful, exotic music which she performed with such flare."
(Rick Perdian, Seen and Heard International , Jan 2022)
"Mezzo Deepa Johnny makes the arc of Carmen's story her energy, her lovers and her final death at the hands of Don Jose a compelling tale."
(Indiana Public Media, Dec 2019)
Shirley Thomson
Director & Head of VOICE
Zoe Band
Senior Artist Manager
Peppie Johnson
Artist Coordinator