Daniel Okulitch
Bass-baritone
Zoe Band
Senior Artist Manager
Ian Stones
Associate Director, VOICE
Anna Lee
Artist Coordinator
"Daniel Okulitch has never sounded better"

(Opera Canada, 2020)
The renowned Canadian bass-baritone Daniel Okulitch is known for his commanding stage presence and impressive vocal versatility. He has performed with major opera companies and orchestras around the world taking on a diverse range of roles showcasing his musical intelligence and strong sense of artistry. Some of his most acclaimed portrayals are in the principal Mozart roles, including his recent debut at Opernhaus Zürich as Count Almaviva in Jan Philipp Gloger's new production of Le nozze di Figaro under Stefano Montanori.
At the same time Okulitch is sought after for many contemporary operas and world premieres. Most notably he created the role of Ennis del Mar in Charles Wuorinen's Brokeback Mountain at Teatro Real, premiered Lyndon B. Johnson in David T Little and Royce Vavrek's JFK at Fort Worth Opera, performed General Groves in John Adams' Dr. Atomic at Santa Fe Opera, and made his British debut as Mark Rutland in Nico Muhly's Marnie at English National Opera. Okulitch recently reprised the role of Beck in Joby Talbot and Gene Scheer's Everest with BBC Symphony Orchestra, set for future release on CD, and made a notable role debut as The Protector in George Benjamin's Written on Skin at Opéra de Montréal, followed by Katie Mitchell's production of Lessons in Love and Violence at Gran Teatre del Liceu. Daniel returns to Opéra de Montréal this season for the role of Axel Oxenstierna in the world premiere of Julien Bilodeau and Michel Marc Bouchard's La Reine-garçon. Last season saw Daniel at LA Opera for Kaneza Schaal's production of Omar, the 2023 Pulitzer Prize winning opera by Grammy Award-winning Rhiannon Giddens and composer Michael Abels conducted by Kazem Abdullah, which will be presented by San Francisco Opera in the 2023/24 season led by John Kennedy.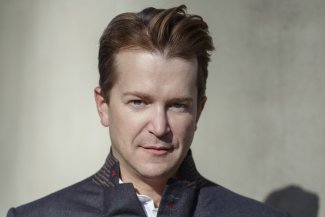 On the concert stage Daniel Okulitch debuts Brahms' Ein deutsches Requiem this season with South Dakota Symphony Orchestra under John Nelson, as well as Rachmaninov's Spring cantata with Orquesta y Coro de la Communidad de Madrid conducted by Music Director Marzena Diakun. Elsewhere he joins the cast of Britten's Billy Budd in concert performance at the George Enescu International Festival conducted by Hannu Lintu. Daniel has recently appeared as the bass soloist in Handel's Messiah with Houston Symphony Orchestra under Julian Wachner and with Charlotte Symphony under Christopher Warren-Green, debuted Mendelssohn's Elijah with Symphony Nova Scotia under conductor Jeff Joudrey, returned to Beethoven's Symphony No.9 with Indianapolis Symphony Orchestra conducted by Krzysztof Urbański, and reprised Vaughan-Williams' Dona Nobis Pacem with Charlotte Symphony under Christopher Warren-Green.

Okulitch's career first garnered national attention in the original cast of Baz Luhrmann's Tony Award-winning Broadway production of La bohème. His first solo recording, The New American Art Song, was released on GPR Records in 2011 and features world premieres by Ricky Ian Gordon, Jake Heggie, Lowell Liebermann and Glen Roven who all accompany Okulitch on the piano. Simultaneous with the record release, this programme was performed in concert at Carnegie Hall.

Daniel attended the Oberlin Conservatory and continued his studies at the Cincinnati Conservatory. During these years he apprenticed with the Des Moines Metro Opera, Cincinnati Opera, and in San Francisco Opera Merola Programme and was the recipient of numerous awards and prizes, including first prize from the George London Foundation and a Sullivan Foundation award.
Gallery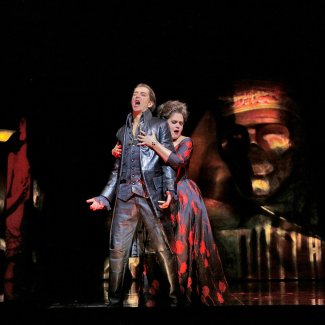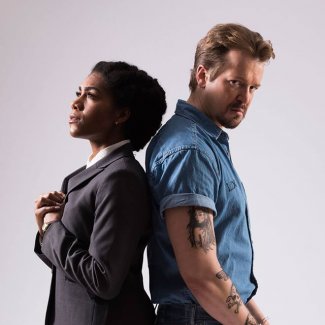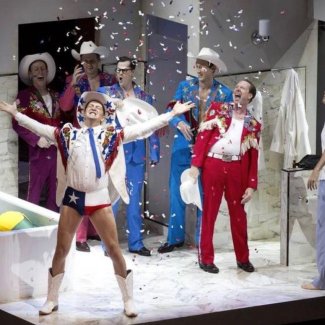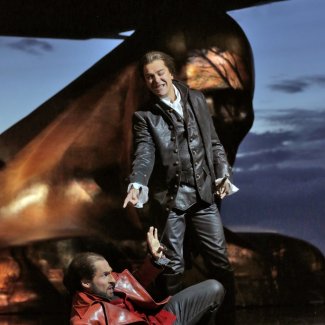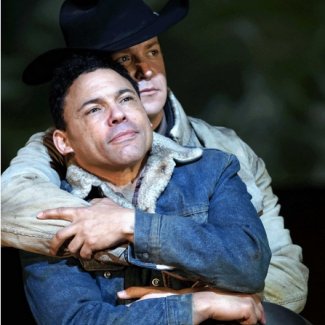 "Daniel Okulitch brought along a soft-timbred baritone that flowed perfectly in all registers, and he threw himself into his role with great commitment."
(Opera Gazet, Marco Aranowicz, June 2022)
"Mr. Okulitch delineated his dramatic and vocal characterization so well that I wasn't even aware of the trick until halfway through the second act."
(Parterre, Patrick Mack, October 2022)
"Daniel Okulitch was tall, handsome and firm-toned as the Protector, a figure who could be called impressive despite his dishonourable intentions."
(Opera Magazine, April 2020)
Bass-baritone Daniel Okulitch is a must-see in this production. His powerful voice remains consistently beautiful, despite the flaws of his character. A tall slender man, he is very convincing and dominating ​"Protector"
(Les Arts Zé, 2020)
"Daniel Okulitch, who might be remembered as the best thing about Los Angeles Opera's ​"The Fly" some years ago, took Saul's torment to a new, gripping level."
(LA Times, 2019)
"Petulant and conflicted, with remarkable reserves of cavernous bass-baritone fury, Canadian Daniel Okulitch brought complexity and depth to his portrayal of Saul "
(Bay Area Reporter, 2019)
"Mr. Okulitch plays his part with plenty of aplomb. This Don does not discriminate among the classes for his conquests — nobility or servants, it does not matter. He exhibits a creepy sense of entitlement over other people usually reserved for say…presidents. And his baritone was seamless and firmly rooted"
(Encore Michigan, 2019)
"Mr. Okulitch sang magnificently. "
(The New York Times, 2018)
"Okulitch's richly resonant vocals, clear diction and agile phrasing were displayed in his trip-off-the-tongue recitatives, and rapid-fire delivery of ​'Champagne Aria,' ​"Finch'han dal vino," as effervescent as a glass of bubbly and contrasted by a lushly romantic ​"Deh vieni alla finestra," as he woos Elvira's maid"
(Opera Canada, 2018)
"Daniel Okulitch's portrayal of the morally bankrupt nobleman is full of swagger and oily condescension. I loved how, from the quietest mezzo voce to a full lyric baritone, Okulitch was not afraid to almost croon some of his sweetest and nastiest words to victims"
(The Globe and Mail, 2018)
"Daniel Okulitch is perfect in the starring role of Don Giovanni in this production of Wolfgang Amadeus Mozart's two-act opera. He is brash and violent but with convincing charm in voice and deed"
(CBC News, 2018)
"Daniel Okulitch made a vigorous impression"
(The New York Times, 2018)
"Canadian bass-baritone Daniel Okulitch delineated with focused attention to vocal, psychological and physical detail"
(Opera News, 2017)
"In addition to his handsome and statuesque stage presence, Okulitch has a dynamic voice, full of resonating depth but also a brightness in his higher register that is backed up by a lot of power. He brings out all the lyrical beauty of the role, while also maintaining its brooding darkness."
(New Orleans Times, 2016)
Zoe Band
Senior Artist Manager
Ian Stones
Associate Director, VOICE
Anna Lee
Artist Coordinator