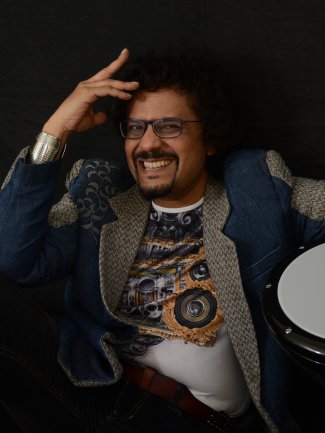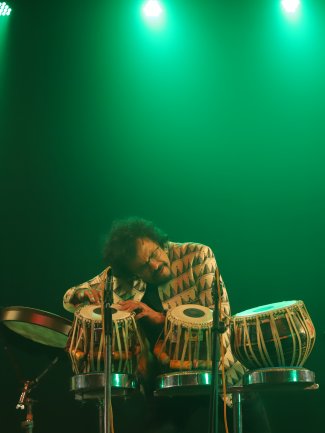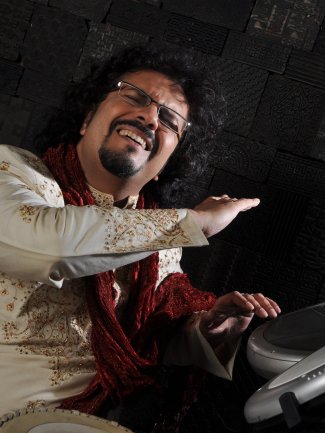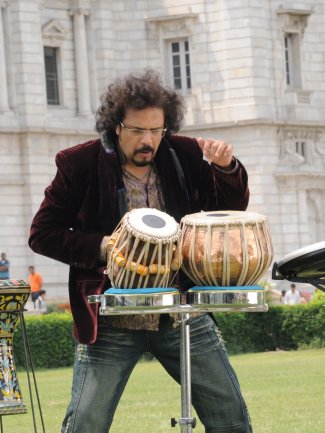 Rafi Gokay Wol
Director & Head of Arts Partnerships & Tours
Yasemin Kandemiroğlu
Manager: Artists, Arts Partnerships & Tours
Maestro Bickram Ghosh is widely considered to be one of India's greatest versatile artists. He is one of the rare artists who excels in three musical fields simultaneously. These are Indian Classical, Experimental and Film scoring.
Bickram has a formidable reputation as one of the world's greatest classical Tabla players. He has played on several Grammy nominated albums and one Grammy awarded album. He is also heralded for being one of the driving forces of experimental music.
Further, he is also an extremely successful film music director having scored for 45 feature films, one of which got him no less than an Oscar contention.
Having performed the world over with the greatest names in classical music (especially Pt. Ravi Shankar with whom he played for over a decade), Bickram later went on to form his band Rhythmscape. Bickram's subsequent successful solo albums have consolidated his position as a pioneer of a new experimental sound.
Rhythmscape, Bickram's signature band performed at the Forum at Barcelona where the band shared the stage with Sting, Phil Collins, Norah Jones and Bob Dylan.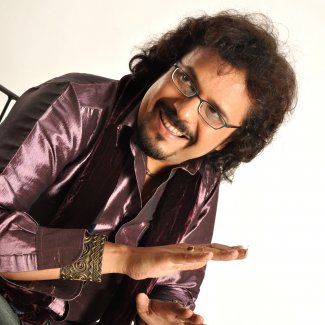 Bickram Ghosh was the brand ambassador for the Indian Election commission in 2011 in West Bengal. He has over 200 albums to his credit and his albums have won numerous awards, and has recently been awarded an honorary doctorate in music. He is also the recipient of the Banga Bhushan and Sangeet Maha Samman, the highest honour from the state of West Bengal. Ghosh won the Uttam Kumar Samman, the highest state award for film scoring, and he recently won the Filmfare award for his score for the film Avijatrik.

In 2012, Bickram had recreated the Indian National song Vande Mataram with 22 of India's greatest musicians, and has four GIMA (Global Indian Music Award) awards to his credit.

Bickram performed at the finale of the Commonwealth Games in 2010, represented India for the 150 years' celebration of Rabindranath Tagore's birth at UNESCO, Paris in 2012, and composed and presented an extravaganza with 120 artists for the T20 World Cup finals in 2016.

This year Bickram, along with Grammy winner Ricky Kej, composed for the prestigious Vande Bharatam project which was showcased with 500 dancers of the Republic Day Parade. The son and disciple of the illustrious Tabla maestro Pandit Shankar Ghosh, Bickram also learnt the intricacies of Carnatic percussion from Vidwaan S.Sekhar.
Rafi Gokay Wol
Director & Head of Arts Partnerships & Tours
Yasemin Kandemiroğlu
Manager: Artists, Arts Partnerships & Tours