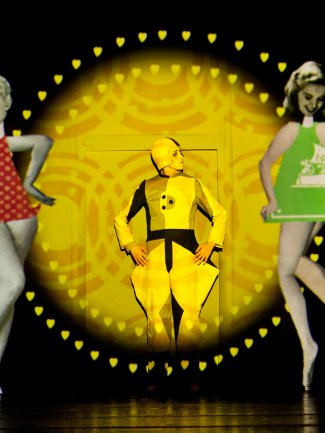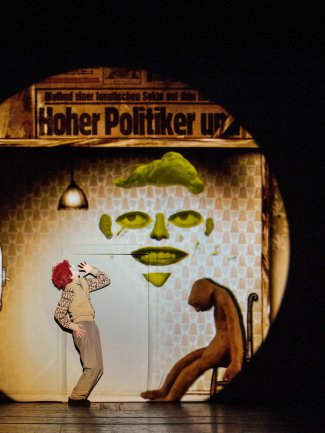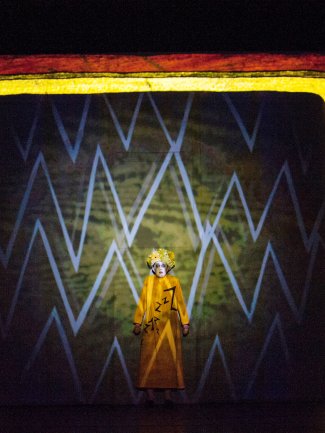 Rafi Gokay Wol
Director & Head of Arts Partnerships & Tours
Yasemin Kandemiroğlu
Manager: Artists, Arts Partnerships & Tours
"Groundbreaking with strokes of genius …"

(Daily Telegraph, UK)
1927 is a multi-award-winning Margate and London based performance company specialising in combining performance and live music with animation and film to create magical filmic performances. Founded in 2005 by writer, director & performer Suzanne Andrade and animator & illustrator Paul Barritt, 1927 works across the performance fields of theatre, opera, music and film.
Drawing on Jewish folklore of the Golem — the story of a man who fashions a creature out of clay to work for him — as a starting point, 1927 has created an original production exploring man and his machines. 1927's Golem is not a re-telling or adaptation of the Golem myth but an original story that examines the relationship between an extraordinary ordinary man, and his Golem…Located in a fictional yet familiar world, where technology and the market economy have evolved to a point transcending the boundaries of human control, Golem has become a must have, indispensable ingredient for a better life. But its very existence, threatens the prospect of those who created it. Golem is a co-production of 1927, Salzburg Festival, Théâtre de la Ville Paris & Young Vic. In 2018, 1927 collaborated with The Space to capture Golem on film, which debuted on BBC 4 in November 2018.
HarrisonParrott has facilitated this film to be screened in Hong Kong as part of the Leisure and Culture Services Department's season of Multi Arts Programmes in 2021.
"A witty, entertaining fable about technology…visually stunning"
(The Reviews Hub, UK)
"It's Kafka meets Little Shop of Horrors…once it's over, your head spins with a thousand images"
(WhatsOnStage, UK)
Rafi Gokay Wol
Director & Head of Arts Partnerships & Tours
Yasemin Kandemiroğlu
Manager: Artists, Arts Partnerships & Tours