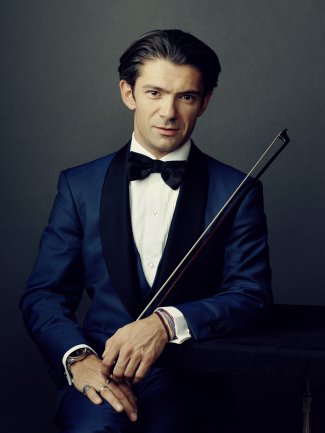 "Gautier Capuçon plays the cello with the control and wisdom of a much older musician. The lightness of his touch and the consistent clarity of his bow strokes are quite admirable in themselves, but when combined with an uncanny sweetness of tone in the higher registers they are breathtaking."

(Gramophone)
Audience Data: 2018
Austria: 13, 921 spectators, 2 cities
Belgium: 4,830 spectators, 1 city
Czech Republic: 3,300 spectators, 1 city
Finland: 3,408 spectators, 1 city
France: 23, 976 spectators, 8 cities
Germany: 40, 979 spectators, 14 cities
Italy: 12, 800 spectators, 2 cities
Lebanon: 470 spectators, 1 city
Netherlands: 3,948 spectators, 1 city
Rotterdam & Den Haag: 5484 spectators, 2 cities
Russia: 1,505 spectators, 1 city
Spain: 6,543 spectators, 2 cities
Switzerland: 5,356 spectators, 5 cities
UK: 6,645 spectators, 2 cities
China: 4,230 spectators, 3 cities
Australia: 19, 360 spectators, 2 cities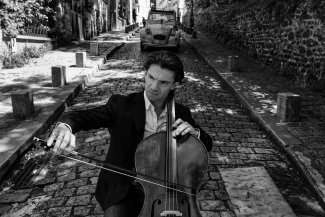 An ambassador
Gautier Capuçon is a true 21st century ambassador for the cello. Performing internationally with many of the world's foremost conductors and instrumentalists, he is also founder and leader of the ​'Classe d'Excellence de Violoncelle' at the Fondation Louis Vuitton in Paris and a passionate ambassador for the Orchestre à l'École Association, which brings classical music to more than 40,000 thousand school children across France. A multiple award winner, he is acclaimed for his expressive musicianship, exuberant virtuosity, and for the deep sonority of his 1701 Matteo Goffriller cello ​'L'Ambassadeur'.
Audience Data: 2019
Austria: 17, 424 spectators, 1 city
Belgium: 400 spectators, 1 city
Czech Republic: 1,100 spectators, 1 city
France: 19, 958 spectators, 5 cities
Germany: 29, 821 spectators, 12 cities
Hungary: 2,700 spectators, 1 city
Luxembourg: 1,500 spectators, 1 city
Monte Carlo: 1,000 seats, 1 city
Netherlands: 3,948 spectators, 1 city
Portugal: 2,400 spectators, 1 city
Romania: 1,588 spectators, 1 city
Russia: 1,500 spectators, 1 city
Slovakia: 708 spectators, 1 city
Spain: 22, 214 spectators, 6 cities
Switzerland: 5,367 spectators, 3 cities
Ukraine: 14, 900 spectators, 2 cities
UK: 552 spectators, 1 city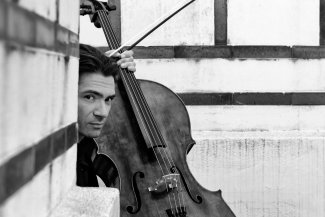 Committed to the cause
In summer 2020, mid-pandemic, Capuçon brought music directly into the lives of families across the length and breadth of France during his musical odyssey,​'Un été en France'. He made a new edition of this project in summer 2021, taking 27 students along with him on the road for 19 concerts in a variety of towns and cities, showcasing both young musicians and young dancers within his concert presentations.
True to his mission to bring classical music to wider audiences, Gautier also appears on screen and online in shows such as Prodiges, Now Hear This, and The Artist Academy, and is a guest presenter on Radio Classique in the show Les Carnets de Gautier Capuçon.
Gautier's performances reach a wide audience also through:
His regular participation in the Concert de Paris under the Eiffel Tower on

14

July, broadcast on

TV

to millions of people worldwide.

Orchestras/​halls/​recital promoters' publicity materials i.e., posters, flyers, brochures distributed across the cities where he performs, as well as online ads, social media, etc.

Most of his concerts are broadcast live and multiple times deferred on radio, connected through the

EBU

(European Broadcasting Union) and affiliate overseas radio networks, with reaching thousands of listeners.

Most of his concerts are streamed online either live or deferred, often with the option to catch up for up to a month after the original streaming date.

Examples of other performances, not usually part of his core touring routine but which he makes a point of participating in:

2020

Christmas Concert filmed in the Notre Dame Cathedral and broadcast nationally and internationally.
Fundraising projects/​events such as Symphonie pour la Vie (

CD

and concerts), organised with the involvement and support of Brigitte Macron; and his participation in the Monte Carlo Gala for Planetary Health, organised by the Fondation Prince Albert ll de Monaco et du Palais des Princes de Monaco.
Concerts with pop acts like singer Mika and rapper/​record producer Fianso, broadcast on France Télévision.
Audience Data: 2020
Austria: 2,940 spectators, 2 cities
Belgium: 1,724 spectators, 1 city
France: 20, 970 spectators, 6 cities
Germany: 26, 350 spectators, 7 cities
Hungary: 1,200 spectators, 1 city
Italy: 2,964 spectators, 1 city
Lebanon: 470 spectators, 1 city
Netherlands: 6,456 spectators, 2 cities
Russia: 1,505 spectators, 1 city
Spain: 2,000 spectators, 1 city
Switzerland: 6,401 spectators, 2 cities
Turkey: 860 seats, 1 city
UK: 2,442 spectators, 2 cities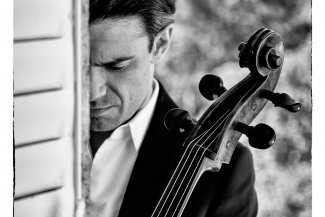 Warner
Recording exclusively for Erato (Warner Classics), Capuçon has won multiple awards and holds an extensive discography. His latest album Emotions (released in November 2020) has since reached gold status in France, remaining at Number 1 in the charts for over 30 weeks and selling more than 50,000 copies.
Stats
SEA = the Streams Equivalent Albums
An example , for Emotions we are at cumulated 28 352 535 streams, which divided by 1500 gives the equivalent of 18 902 albums (see below).
Beethoven sonatas with Frank Braley, released in 2016
Physical sales: 10 298
Downloads: 1 052
SEA: 2 579
INTUITION, released in 2017
Physical sales: 33 259
Downloads: 1 721
SEA: 23 919
Schumann, released in 2018
Physical sales: 10 297
Downloads: 586
SEA: 3 161
Franck- Chopin with Yuja Wang, released in 2019
Physical sales: 9 458
Downloads: 898
SEA: 3 740
EMOTIONS, released in 2020
Physical sales: 66 042
Downloads: 1 773
SEA: 18 902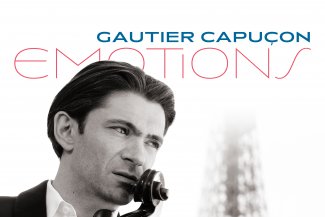 Audience Data: 2021
Austria: 16, 632 spectators, 2 cities
France: 76, 829 spectators, 20 towns / cities
Germany: 25, 980 spectators, 9 cities
Hungary: 1, 200 spectators, 1 city
Italy: 3, 370 spectators, 2 cities
Luxembourg: 10, 870 spectators, 1 city
Netherlands: 5, 948 spectators, 2 cities
Poland: 100 spectators, 1 city
Romania: 4, 060 spectators, 1 city
Russia: 1, 505 spectators, 1 city
Slovakia: 708 seats, 1 city
Spain: 538 spectators, 1 city
Switzerland: 5, 845 spectators, 4 cities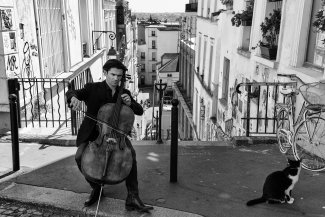 Audience Data: 2022
Austria: 9, 160 spectators, 3 cities
America: 4, 121 spectators, 2 cities
Belgium: 4, 092 spectators, 3 cities
Bulgaria: 1, 100 spectators, 1 city
Czech Republic: 3, 400 spectators, 1 city
Denmark: 3, 600 spectators, 1 city
France: 94,190 spectators, 20 towns / cities
Germany: 42, 740 spectators, 10 cities
Italy: 2, 500 spectators, 1 city
Netherlands: 11, 600 spectators, 2 cities
Russia: 1, 505 spectators, 1 city
Slovakia: 708 seats, 1 city
Spain: 2, 324 spectators, 1 city
Switzerland: 14, 700 spectators, 6 cities
Turkey: 8, 000 spectators, 2 cities
Tokyo: 3, 000 spectators, 2 cities
UK: 552 spectators, 1 city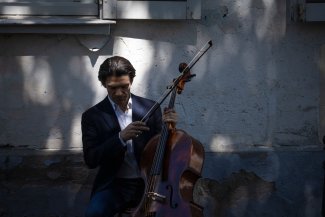 Gautier Capuçon's social media data
Followers:
Twitter: 25.6k followers
Instagram: 95.1k followers
Facebook: 119k followers
YouTube: 30.4k subscribers
LinkedIn: 500+ connections
Post reach examples:
Twitter: (´Rhapsody' de Rachmaninov, un extrait de mon album «Souvenirs» avec mon amie Gabriela Montero et une vidéo souvenir de 2019! ) 107 retweets, 323 likes, 21 comments
Instagram: (Bach — Sarabande, Suite No.1, Day 4: During the Pandemic) 20, 432 views, 4207 likes
Facebook: (Le violoncelliste Gautier Capuçon souffle les bougies de ses 20 ans de carrière avec un triple album, ​"Souvenirs") 1.4k likes, 78 comments, 49 shares
YouTube: (HYMNE À L'AMOUR — Édith Piaf/​Marguerite Monnot — Paris Tour Eiffel — Gautier Capuçon) 14k likes, 765,058 views
LinkedIn: (Quel bonheur, 2 semaines en tournée avec les musiciens de rêve de l'Orchestre Philharmonique de Vienne et mon cher ami et génial Alain Altinoglu #Dvorak, Immense Merci 🙏🏻) 73 reactions, 2 comments