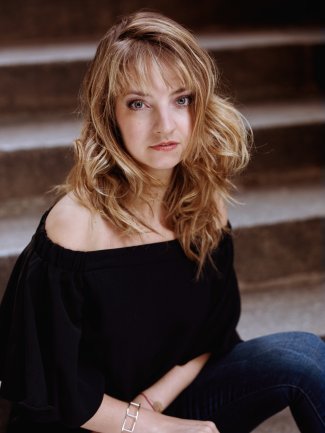 HP

Futures concert: Paris city of lights — Lise de la Salle plays Mozart, Ravel, Fauré and Chopin
17 May 2022 19:30
Lise de la Salle conjures an ephemeral dreamscape of reflections, folk and dance inspired solo piano music.
A pianist of sensibility and maturity, Lise de la Salle is one of today's most exciting young artists. ​"For much of the concert, the audience had to remember to breathe… the exhilaration didn't let up for a second until her hands came off the keyboard" (Washington Post ). Lise takes us on a joyful and contemplative storytelling journey discovering and merging Mozart's jubilant Rondo and French rhyme Twelve Variations on Ah vous dirai je, Maman together with Fauré's folk-inspired work in Barcarolle, with the sensitive explorations of Ravel's Miroirs, culminating in Chopin's balletic dance piece Ballade.
Programme
Mozart – Rondo in D major K.485 (7')
Mozart – Twelve variations on ​"Ah vous dirai je, Maman " K.265 (9')
Ravel – Miroirs, extract
II. Oiseaux Tristes (5')
III. Un barque sur l'océan (7')
IV. Alborada del gracioso (7')
INTERVAL

Fauré – Barcarolle No.4 in A‑flat major, Op.44 (4')
Fauré – Barcarolle No.5 in F‑sharp minor, Op.66 (6')
Chopin – Ballade No.1 in G minor, Op. 23 (11')
Chopin – Ballade No.4 in F minor, Op. 52 (11')
Performer
Lise de la Salle Piano
Dates and Time:
Tuesday 17 May, 19:30pm
Tickets: £30/£25/£20/£15/£10

Book Here
HP Futures is a concert series in collaboration with St Martin-in-the-Fields, showcasing outstanding artists to audiences at the iconic London venue.