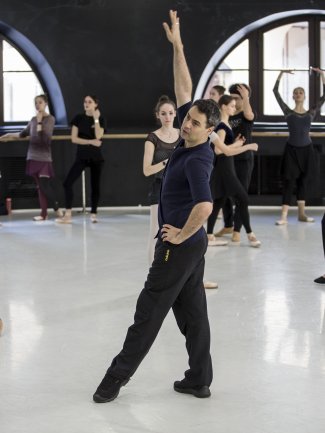 Choreographer Ináki Urlezaga joins HarrisonParrott Dance
29/4/2022
HarrisonParrott is excited to have reached an exclusive agreement with Argentinian choreographer Ináki Urlezaga.
Ináki's career started in Argentina as a principal ballet dancer before he was invited to join The Royal Ballet as a principal followed by Dutch National Ballet. During his dancing career Ináki danced every major male principal role, winning great acclaim, particularly in the dramatic roles created by Kenneth MacMillan for The Royal Ballet.
Ináki's choreographic journey started in 2003 with his company, Ballet Concert where he created his own versions of Nutcracker, La Traviata, Romeo and Juliet, Sylvia and Chopin's Tales.
In 2013 Ináki was invited by the President of Argentina to form the first National Ballet Company of Argentina. For this company, his ballets received great reviews and he went on to present at The Bolshoi Theatre and The Maryinsky.
Awards include Critics Circle Dance Award (2001 and 2004), Les Etoiles de Ballet (2000) and The Positano Award for Excellence (2006).